In this post, you'll learn about the benefits of using Fiberglass blown-in insulation. So, keep reading to make yourself up-to-date in this field.
An Upward Trend in Usage
A well-insulated home has a great role in home performance and produces more comfort for its residents.  Fiberglass blown-in insulation, also known as loose-fill fiberglass insulation, is one of the most common insulation types, accounting for 19% of the insulation used these days in residential properties.
The use of blown-in fiberglass insulation in home construction and remodeling has significantly increased during the last decade due to its compliance with stringent energy codes, ease of installation, and high level of safety and health profile.
Properly Maintain the Blowing Insulation Equipment
Properly maintaining and using the right equipment can optimize the performance of fiberglass blow-in insulation and ensure that each installation is performed at the highest level.
By improving coverage and maximizing efficiency, there's no need for complicated tasks. Only simple tricks, such as using new hoses instead of old ones and rotating them every 3 months, can be helpful.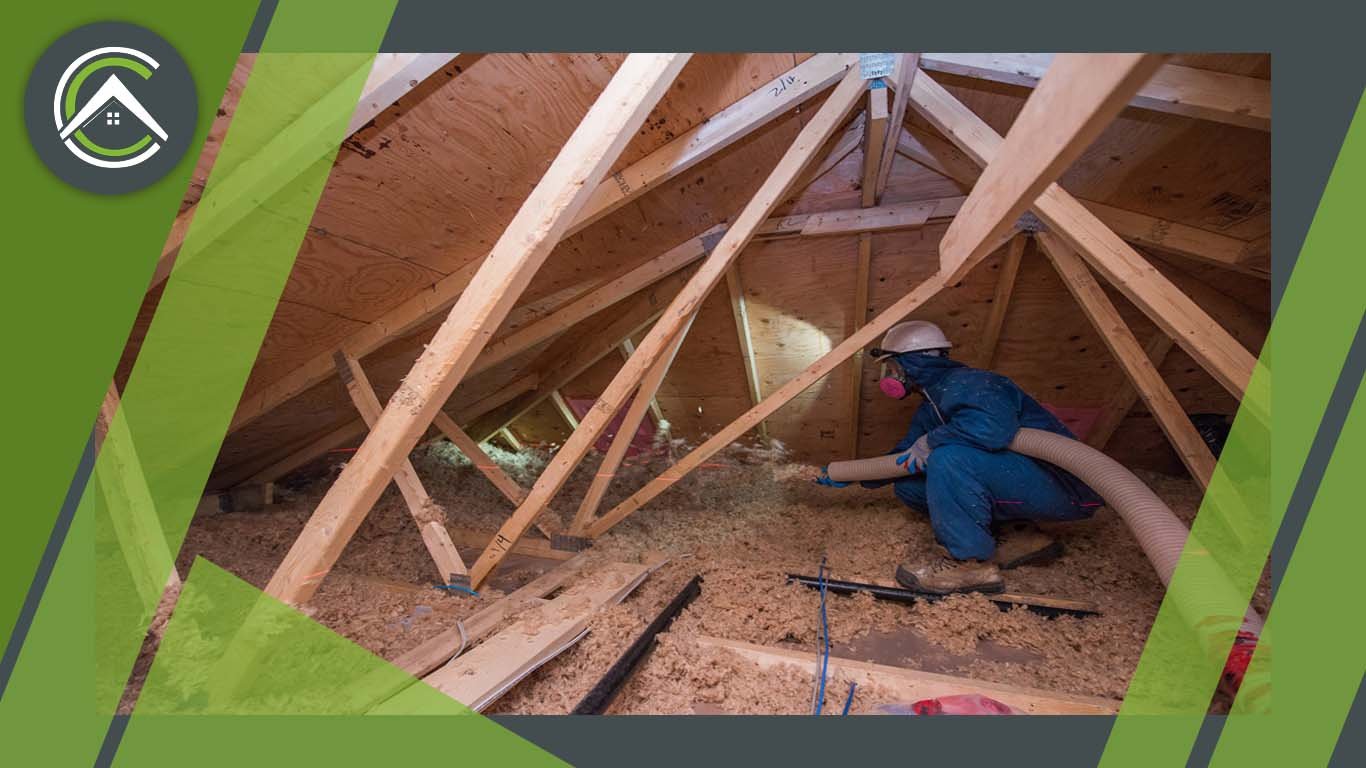 Outstanding Safety Record
Blown-in fiberglass insulation, as opposed to many types of insulation, is the most thoroughly tested insulation product on the market and is totally safe to use if you follow the handling practices and recommendations provided by the manufacturers.
According to reports published by the nonprofit organization Energy Efficiency, in partnership with the Natural Resources Defense Council and the Healthy Building Network, Fiberglass blown-in insulation is considered the superior choice compared to other insulation materials.
Here are its additional safety benefits:
No formaldehyde is included in the binder of residential fiberglass insulation materials produced in the United States or Canada.
There are no isocyanates present in blown-in fiberglass insulation for residential use. Isocyanates, which are commonly used in other types of insulation materials, can cause irritation to the eyes, nose, and throat, as well as may cause headaches and dizziness in people.
Allergies are not brought on by blown-in fiberglass insulation. The immune system's responses to allergens like mold, certain volatile organic compounds (VOCs), and animal dander in the airways lead to asthma. According to studies, exposure to fiberglass insulation won't cause asthma. Moreover, some types of fiberglass have asthma-friendly certification from the Asthma and Allergy Foundation of America.
To create a sound barrier and prevent escaping air, the use of blow-in insulation in commercial properties has significantly increased over the last few years.
Unlike many insulation products, fiberglass blow-in insulation contains inorganic material, making it naturally mold-resistant. As you know, organic materials, which are often found in many insulation products, are the best source of growing moisture and, therefore, the best food for mold spores.
Installing fiberglass blow-in insulation is pretty simple and requires minimal safety equipment, including gloves, a recommended dust mask, and an eye protector.
Ideal Choice for Complex Spaces
Fiberglass blown-in insulation can be used in different locations of a home, such as attic spaces or closed cavity applications like inside walls or covered attic floors. The proper weight and thickness of materials in the installation are crucial to achieving the correct R-values in all applications.
Ease of Installation
The installation of blown-in fiberglass is pretty simple for both new and retrofit projects. Even a novice insulation contractor can complete RESNET Grade I specifications with only a little training.
Please pay attention that the installation process doesn't require the following points:
On-site chemical blending
Evacuation of the installing site or the building
Full body protection equipment
Negligible to No Arrangement & Settling
According to the Home Innovation Research Lab, blown-in fiberglass wall insulation exhibits very minimal or no settling within the tested wall cavities, meaning the insulation will remain in place and won't significantly compact or shift over time.
The tested wall construction included a clad, standard metal, and exterior residential door that experienced 65,700 close cycles— the approximate number of times that a typical door would be closed over 60 years.
Proven Thermal Performance
In tests conducted by the manufacturer, blown-in fiberglass insulation can perform with no problem at or even above the labeled R-value at all temperatures, including at -40°.
The Right Amount of Blown-In Insulation Must Be Used
Blown-in insulation's thermal resistance (R-value) depends on how well the necessary material is applied. Meeting the required minimum weight per square foot of material is one of the most important requirements for obtaining the desired R-value.
In order to attain the requisite R-value, it is also crucial to at least reach the minimum thickness and the necessary weight per square foot of material. On the bag label provided by the product's manufacturer, the accurate coverage value will be listed.
The area that has to be insulated is measured before blown-in insulation is put in. When calculating the net isolatable area, framing modifications could be permissible. Based on these calculations, the necessary amount of pounds or bags of insulation is determined by the information provided on the bag label.
A Standard for Passive House and Zero Energy-Ready Construction
Typically, high-performance energy-efficient constructions, such as Passive House constructions and Net Zero Energy, use blown-in fiberglass insulation. Blowing in insulation can reduce homeowners' heating and cooling expenditures by up to 15% when combined with superior air sealing.
Non-Combustible
Fiberglass blown-in insulation contains glass that is spun into tiny and microscopic fibers. Because glass is naturally non-combustible, it doesn't need to be treated with chemical additives like certain other types of insulation do in order to prevent combustion.
Overall, in contrast to other types of insulation, blown-in fiberglass insulation does not catch fire, according to ASTM E136 flammability testing.
Sound Absorbing
To reduce noise transmission, echo, and feedback within all home rooms, soundproofing experts often recommend insulating interior & exterior walls and ceilings.
In fact, based on building codes, there's no need to install the interior walls; However, most acoustical experts suggest that the most affordable way to get better acoustical performance at home is using fiberglass batt insulation or blown-in fiberglass insulation for interior walls.
Fiberglass blown-in insulation vs. cellulose
Here are the main differences between cellulose and blown-in fiberglass:
Longevity: Compared to fiberglass, blown-in cellulose maintains more of its R-value over a wider temperature range. Additionally, cellulose has a nearly 40% better air infiltration rate than fiberglass.
Eco-friendliness: While fiberglass consists of glass fibers, cellulose is formed of ground-up newspaper combined with a fire retardant based on borate.
Cost: When it comes to cost, fiberglass is more cost-effective than cellulose.
Insulation capacity: Compared to blown-in fiberglass, cellulose has a better insulation capacity due to its higher R-value per inch.
The Right Choice for Better Safety, Performance, and Health
Using blown-in fiberglass insulation in construction gives property owners peace of mind, as it ensures the use of tested and safe products that offer better thermal performance, protect indoor air quality, and create a more comfortable home for long-term living.
If you need a reliable contractor to insulate your attic or home, contact us. Our experts at Confirmed Corp Co. not only offer affordable and flexible prices that perfectly match your budget but can also give you a guarantee that your project goes smoothly and error-free, in a way that, in the end, gives a beautiful smile on your lips.