Bathroom remodeling should be a joy, not a chore! So we are here to tell you how you can complete the project quickly and error-free! We want to show you how you can get the bathroom of your dreams within your budget and set up a tricky layout that makes your bathroom spacious, brighter, more luxurious, and up-to-date.
Read this article for inspirational ideas about modern bathroom renovations.
Have you ever considered making your walls a focal point to draw attention away from the proportions of your space?
Remember, designers try to make use of every inch of the space and create a relaxing and inviting atmosphere. Due to that, you can use striking wallpaper or add a bold splash of color using paint. Moreover, using freestanding or wall-mounted vanity units is a good idea since it prevents small spaces from being cramped and visually opens up the room.
Bathroom remodel ideas
When it comes to modern bathroom renovations, we always advise our customers to focus on neural colors and dark accents, so they can boldly make a statement and create the unique style they want. For instance, you can use modern matte black taps, a radiator, or a shower screen. You can update or replace them whenever you want. The other remarkable idea is to use materials like copper, marble, recessed lighting, freestanding baths, and steel-framed glazing.
Choosing the appropriate layout (like neutral sanitary-ware) for your space is the best way to achieve an affordable modern bathroom remodeling.
Walk-in showers are an excellent choice for modern bathroom renovations.
Rather than creating separate rooms, a walking shower is an excellent way to divide the space. A walk-in shower makes a bathroom feel more spacious as it has a typically minimal frame.
Built-in baths
If you are on a tight budget, a built-in bath can be an affordable option to add a feature. We recommend you choose a simple, yet sturdy bath in a timber frame shape and then waterproof the bathroom panel while cladding it in tiles.
Modern bathroom tiles design
Retiling is the best and most cost-effective way to complete a modern bathroom renovation. In addition, you can save more money by completing a DIY project.
Minimalist bathroom renovations
Minimalist bathroom renovations are a popular trend in home design that focuses on creating a clean, simple, and uncluttered space. The goal is to create a calming and serene environment that is both functional and visually pleasing.
One of the key elements of this style is the use of neutral colors and natural materials. This includes using white, gray, or beige tones for walls, floors, and countertops, as well as incorporating natural elements such as wood, stone, or marble into the design to create a sense of calm and balance in the space.
Another aspect is the use of clean lines and minimal decoration, which means avoiding busy patterns or bright colors, and instead opting for simple, geometric shapes and a minimal amount of decor. This goal is achieved by using sleek, modern fixtures and hardware, and incorporating built-in storage solutions.
In terms of layout, minimalist bathroom renovations often feature an open and spacious design. To achieve this, you need to remove walls and barriers to create an open floor plan or use large mirrors and glass partitions to create the illusion of space.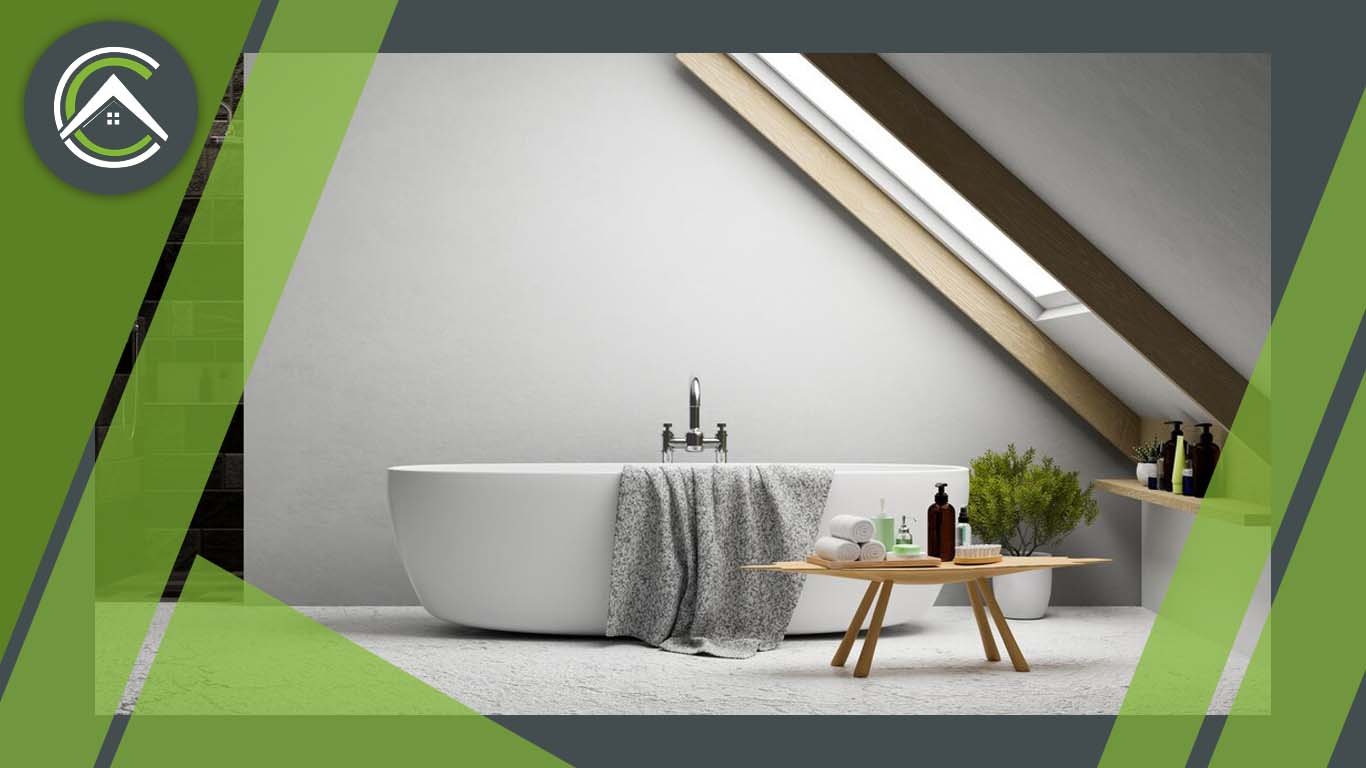 The impact of modern bathroom showers
The impact of a modern bathroom shower on a modern bathroom renovation is undeniable. Today's shower designs are not only functional, but they also provide a luxurious spa-like experience.
One of the major impacts is the shift toward walk-in shower designs. This approach does away with traditional shower enclosures and insists on features like a large, open shower area with no barriers to making the shower more accessible and easier to use. This design also helps create a more open and spacious overall space.
When it comes to modern bathroom showers, you cannot ignore the use of advanced technologies such as multiple shower heads, body sprays, and steam systems.
These features provide a spa-like experience and can create a relaxing and rejuvenating environment.
The minimalism trend has led to the increased popularity of frameless glass shower doors, which provide a sleek and modern look while also helping to create the illusion of more space. This is also true for shower flooring, where pebble stones, large tiles, or even wooden floors are becoming more common.
Finally, the modern bathroom shower has also influenced the overall bathroom design. As it becomes more of a focal point in the bathroom, other elements such as vanities, lighting, and tile have a great impact on the overall shower design.
Mid-century modern bathroom renovation
Mid-century modern bathroom renovation is a style that takes inspiration from the mid-20th century, specifically the 1950s and 1960s. This style is characterized by clean lines, minimalism, and a focus on functionality. It combines vintage elements with a modern aesthetic to create a unique and timeless look.
Geometric shapes and patterns are the significant key elements. You can see them in hexagonal or diamond-shaped floor tiles, wall graphic patterns, or shower enclosures. Additionally, mid-century modern bathrooms often feature a minimal color palette, with a focus on natural wood tones, white, and black.
Another aspect is the incorporation of vintage elements, such as a freestanding tub or a wall-mounted sink, as well as the use of vintage-inspired tile patterns or lighting fixtures.
In terms of layout, this design often features an open and spacious design. To have an open floor plan, remove walls and barriers. To create the illusion of more space, install large mirrors and glass.
When it comes to decor, you need to concentrate on minimal, functional, simple embellishment; and use a few statement pieces such as vintage wall art or a sculptural vase.
Overall, this approach is a style that combines vintage elements with a modern aesthetic to create a one-of-a-kind and timeless appearance by focusing on clean lines, minimalism, geometric shapes, and natural wood tones.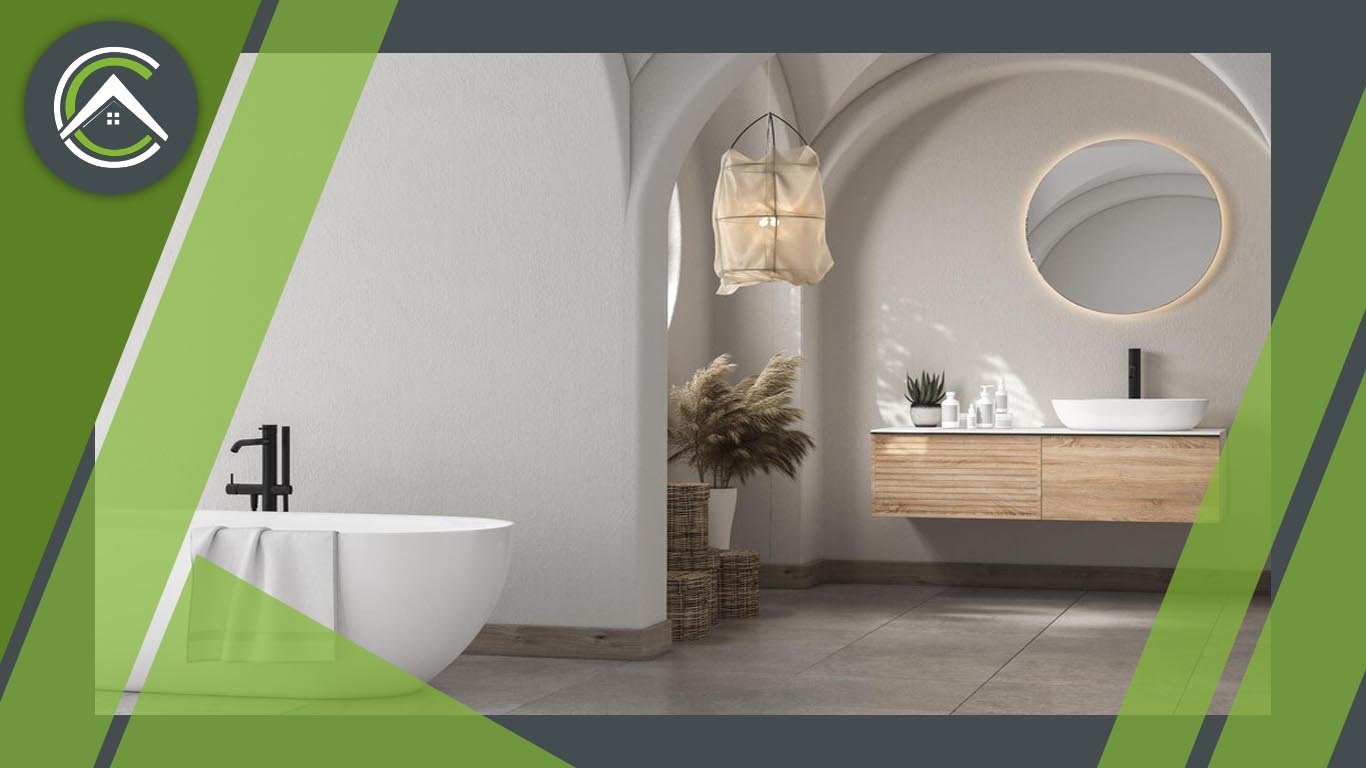 Modern bathroom renovation cost
The cost of a modern bathroom renovation can vary widely depending on factors like the bathroom size, the materials used, and the project scope.
A basic renovation, which might include new flooring, paint, and fixtures such as a toilet, sink, shower, or tub, can cost anywhere from $5,000 to $15,000. However, if you're looking to do a more extensive renovation, like a layout transformation, custom cabinetry or countertops, or the incorporation of high-end features like heated floors or a steam shower, the cost can easily exceed $25,000 or even $50,000.
The cost of labor also plays a big role in the overall cost. The labor cost varies widely depending on the location and skill level of the contractor. Hiring a licensed and experienced contractor will typically cost more than hiring a handyman or doing the work yourself, but it can also ensure that the work is done correctly and to code.
In addition to the labor cost, the cost of specific materials you choose has a significant impact on the overall cost. For example, basic tile flooring may cost around $5-$10 per square foot, while a high-end marble floor can cost $25-$50 per square foot. Similarly, a basic bathroom vanity can cost around $500, while a custom-made one can cost several thousand dollars.
Keep in mind that these costs are approximate, and the cost of each project in each location may widely vary. It's always a good idea to get several quotes from different contractors to get a better understanding of the final costs.
In summary, the cost of a modern bathroom renovation can vary widely depending on the size, scope, materials, and location. A basic renovation can cost around $5,000 to $15,000, but an extensive renovation can exceed $50,000. It's important to get multiple quotes and have a detailed budget plan before starting the renovation.
Final words
Contact us if you seek an affordable contractor to renovate your bathroom, home, or business office. Our experts at ConfirmedC team are fully familiar with the local code that can help you do your project error-free.