Home renovation is a great way to make your property more convenient and, at the same time, add value.
But when you go to the heart of home improvement, the budget is a concern. Here are some ideas to help you renovate your home on a budget. Finally, we go over what you should consider when renovating your condo.
Home renovation ideas on a budget
Revive the old front door.
Start your house renovation with the old front door. Please notice that the front door has a great impression on the eyes of future potential buyers. Moreover, it adds a beautiful appearance to the entire exterior of your property.
There are many options for reviving your front door, but if it has had its day, it is better to invest in a new one.
Cost:
The paint for your front door could cost less than $60, while a new front door could cost between $500 and $2,000.
Think of a stylish stair runner.
Stairs are the first thing that attracts visitors' attention. So why not use a fashionable stair runner to transform worn-out treads?
Additionally, it is a marvelous spot to indulge in some color. You can create a significant impact by selecting a striped or eye-catching runner. You can also choose a neutral weave or a thick pale pile; it is classy and chic.
Cost:
With a few hundred dollars, you can turn an over-the-hill hallway into a stunning spot that has a lot of words to introduce your home.
Painting the floorboards
Painting floorboards can instantly change the appearance of any room. This is the most affordable option, and you can do it yourself. It is good advice to paint the floorboards overnight to give them time to fully dry.
Cost
Fortunately, many paints on the current market do not need a primer. So, depending on your floor areas, it may cost you $50–$90.
Replace the fireplace.
Another budget-friendly home renovation idea is to reinstate your fireplace because it is the focal point of any area.
If you have a chimney breast devoid of a fireplace, it is time to introduce one because it can add character to your home. For example, there are many cast-iron models available at reasonable prices or one with a marble surround.
Cost:
Fireplace installation costs can vary. The price of its installation might be less than $500 if you have a bare wall with a hole. Whereas, if you already have an unsuitable fireplace, you should remove it first. So, the total price may cost you twice as much.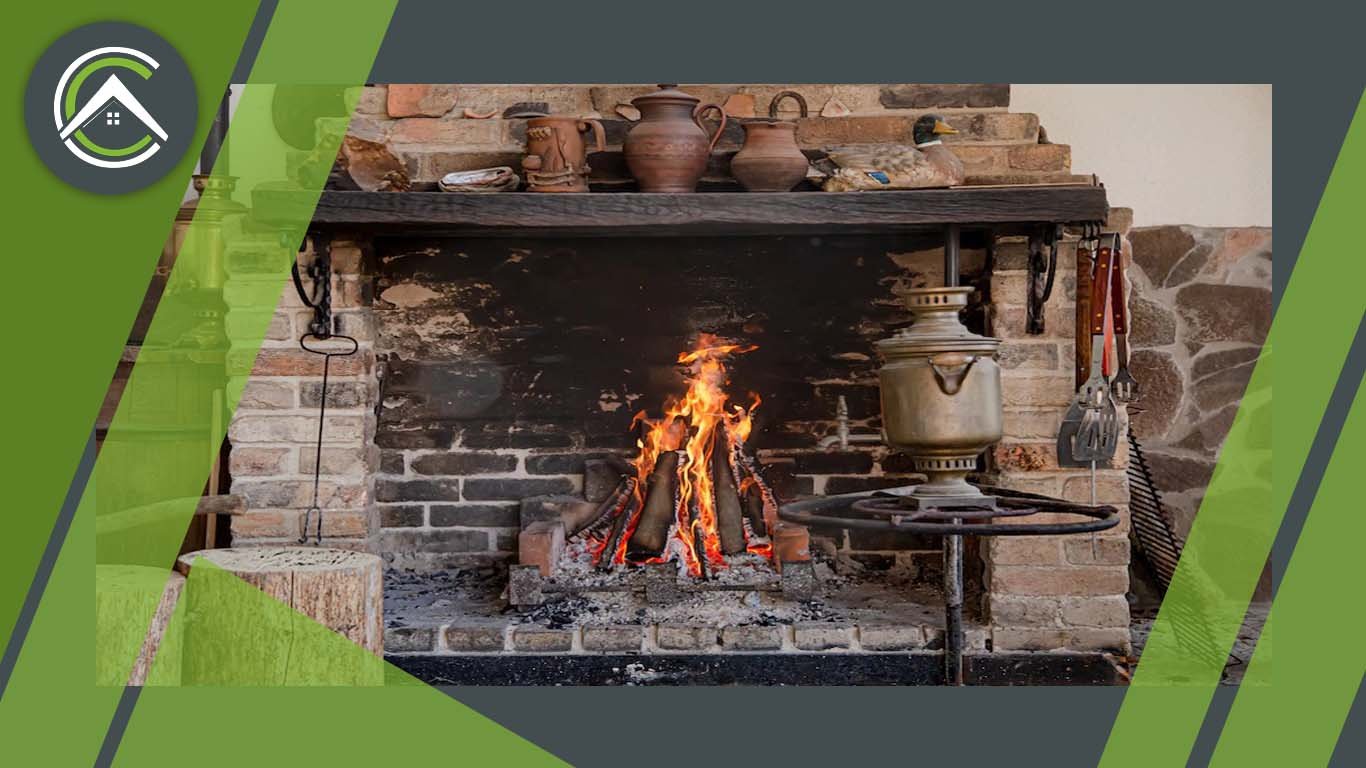 Preserve the cornices.
Although original features are a bonus, sometimes they just require a little TLC to reinstate them in their former glory.
Oftentimes, ornate cornices are hidden under decades of paint. By removing it, you can truly highlight the period design.
Cost:
While you can purchase some products to remove the layers, it is better to ask a house renovation contractor for help.
The estimated price for a 10′ x 10′ room is around $1600.
Build custom-made shelves.
Bespoke shelving gives you the freedom to use every inch of your space.
Tricky corners and awkward recesses are the perfect way to use every nook and cranny for savvy storage.
Cost:
It makes sense to design your super-efficient library system and have shelves tailor-made to fit your contents. You can keep costs to a minimum if you are handy. Otherwise, for construction, installation, and painting, you'll probably need to spend around $1600.
Install a skylight.
One great way to do old house renovations is by installing skylights. It is a creative yet inexpensive architectural solution for a dark loft room or attic bathroom. Adding one or two skylights can transform any gloomy, ill-lit space into a bright, stunning one.
Cost:
The Velux skylights price starts at $850 for the fixed, non-opening solution. In addition, you'll probably need to pay around $500-$600 to an experienced builder to install.
Build a garden room.
A garden room is a marvelous idea for renovating rooms. It gives you extra room without expensive extensions. Having additional rooms and maximizing your living space allows you to have your own home office, gym, or summer house.
Cost
Building a garden room is pricy, but you can go for shed ideas or a summer house instead if you are on a tight budget.
In general, laying a good foundation necessitates a significant investment. But if you have the skill, you can save thousands of dollars.
Moreover, you need to invest around $500–$700 to hire a qualified electrician to power your garden room. But if you insist on keeping costs down, dig the power cable trench to the exact specifications.
Create an instant lawn.
Make your outdoor space green with ultra-realistic artificial grass or an artificial lawn. Unlike real grass, it won't yellow in cold seasons and dry out in hot weather. Therefore, it's a practical and perfect solution if you are into grass garden ideas.
Cost
Artificial grass has six different types; each starts at around $20.
Change your kitchen backsplash.
Selecting clever tiles or an all-in-one glass kitchen backsplash can transform your kitchen instantly at a reasonable price.
Cost
You can select a glass backsplash or decorative tile. Both have the same price. Moreover, you can save money if you can do it yourself.
Replace the internal door.
A new door is another valuable home addition that can instantly upgrade your home's overall appearance.
For instance, you can replace the old internal door with a new set of French doors with glass window panes or repaint the old one using on-trend paint colors. As you can see in the below image, this approach creates an open-plan living room without the need for removing walls or making structural changes.
Cost
If you want to paint your existing door, you probably need to spend less than $100. Renovating the door would cost more, but sometimes it is the right thing to do for a complete overhaul of a layout. Installing a French door will cost you, on average, $500–$900.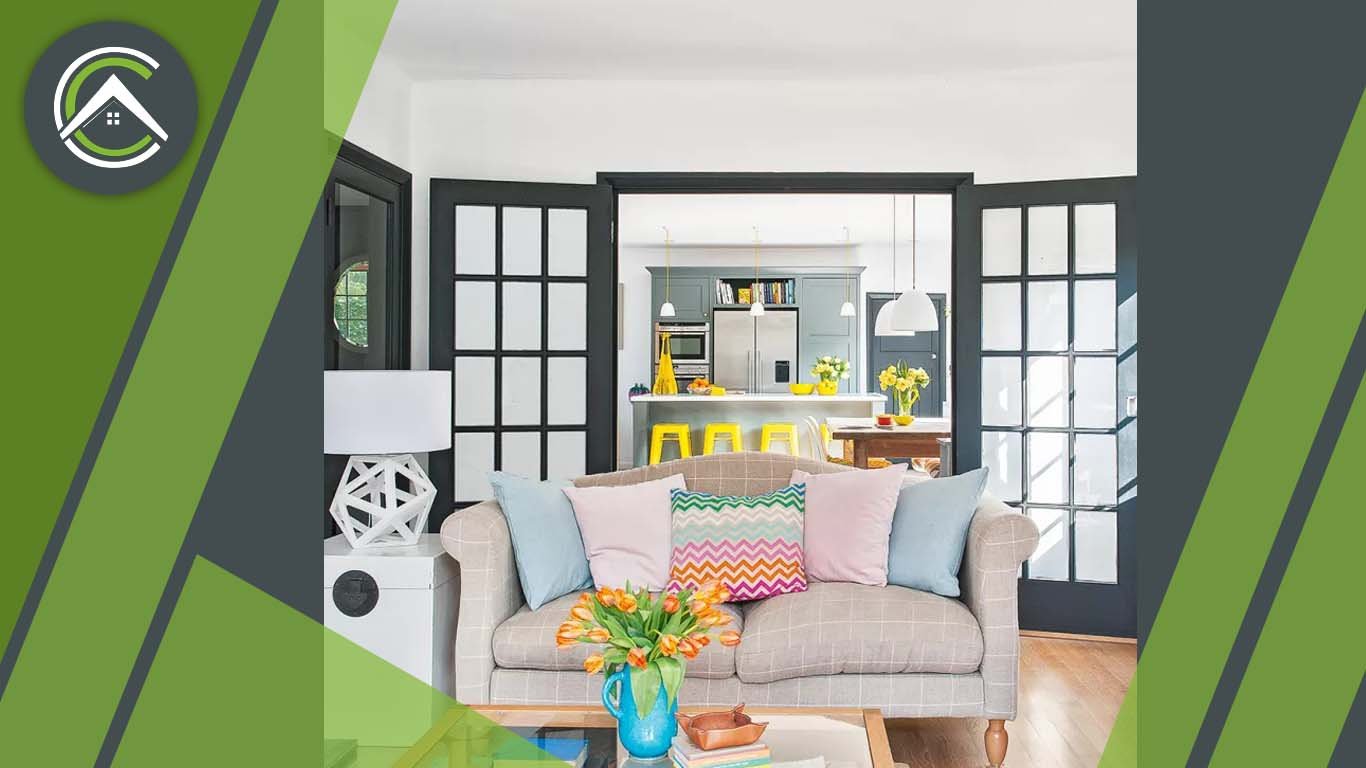 Renovate the sash window.
A typical single-sash window might have gaps totaling up to six square inches. So hiring a professional to fix it will vastly improve your window's function and lower your heating bills.
Cost
A refurbishing of a window, like the one you see in the image, will cost around $1,100, including sealing, new cords & weights, new locks for added security, draughts, dirt & noise seeping, etc.
Restore the old floor tiles in your hallway.
If you are planning a home renovation, it is better to look at the old floor tile first. New tiles can make a great first impression with a new hallway color tone.
Remember, encaustic tiles have a layer of ground-in grime, old wax, or polish that deviates from their initial appeal. Moreover, they might have broken or worked loose now.
But don't worry—skilled cleaning can bring your floor back to its former splendor. This traditional grey hallway design is excellent with these gorgeously repaired quarry tiles.
Cost
You can clean an average hallway of 6–8 sq m, repair or replace any loose or damaged tiles, and re-seal the floor with appropriate products for only $1800.
What is the best month to renovate a house?
Summer is the best time for home remodeling. In the summer, we have more daylight hours and fewer outside distractions, which makes it easier to get things done.
For instance, family members prefer to spend much more time outdoors since the weather is warm and lovely.
It is better that kitchen remodeling is done in June rather than November. Moreover, there are few holidays in the summer, meaning you have much more time to complete tasks like painting or wallpapering.
Last but not least, if you choose a season when there is less going on in the world around you, you will have fewer excuses and can finish your work more quickly.
What to do first when renovating a house?
A rule of thumb for total home renovation is simple: Before going to the heart of the problem, make sure the structure is solid. It includes checking flooring, foundation, roofing, plumbing, electrical systems, and foundation.
Remember, these problems are more common in older homes. We recommend checking all these bases, regardless of your home's age. Due to that, you need to ask a structural engineer's help to resolve problems.
Pro Tip:
We advise concentrating on functionality first. Think of your current life and make the best use of space.
It's better to ask these questions before going for a full house renovation:
Do you think the placement of the appliances complements each other?
Eat at a kitchen island together?
Are there two cooks in the kitchen at the same time?
After providing the answer to these questions, create a wish list of what you want for your future home. It will prepare you for a more straightforward interaction with your designers and remodelers.
Pro Tip:
There is a misunderstanding here: Architects are only for big projects. Even for small home renovation projects, consulting an architect adds immense value to your project.
Architects are educated to maximize cost, utility, property, aesthetics, and compliance with zoning and building codes. The architect's role is crucial and should be taken into account when starting a project of any size, whether it be a new home, an addition, or a rehabilitation.
Cando renovation
Before diving into condo renovations, you need to consider some points.
Know the rules.
First, you should know the relevant policies of your condo board. These policies may include which elevator can be used to carry the materials, which days and times you can do the renovation, or even which materials you should select.
If you don't consider these details, you will face massive headaches later when trying to schedule deliveries or tradespeople.
Find out for whom you are renovating.
At this stage, make clear the purpose of the renovation. Do you do it to add value to your property or design it for yourself?
If you are renovating the condo for yourself, consider how long you want to live there and prioritize work based on this estimated timeline. For instance, if you want to stay in the condo for less than five years, it is better to focus on adding pieces you can take, like upgrading furniture or installing plug-in scones. It is a better approach to fixing materials like tiles.
If you do the renovation for resale, it is better to focus on details like kitchen cabinets, flooring, tiling, door hardware, clean-up walls, bathroom fixtures, etc. All are creative investments and can return the money well.
Know your limitations.
Tight condos may have odd-angled walls or intrusive columns that cannot always be moved structurally. So, you should know which walls and other elements can be moved or opened and which ones cannot.
Adding some standout finishes rather than moving fixtures.
Oftentimes, bathroom fixtures (like toilets) cannot be moved without a massive expense.
To solve the problem, choose some standout finishes that attract every eye. For this purpose, you can consider installing all-white fixtures, pale white or off-white tile, and a glass shower panel or minimalist shower curtain.
Lower the lights.
Remember, many condos have cement ceilings, meaning you cannot drill into them.
Fortunately, many condos have ceiling panels over the kitchen, allowing you to install new overhead elements. It can be helpful when you want to add new lighting or make other ceiling-related changes, like rerouting your ventilation or installing a new hood fan.
Depending on adding fixtures, you can drop your ceiling by 6- to 12-inch. But you can only change ceiling height in small areas.
Build instead of demolishing.
Instead of replacing your door frame, add a backband or molding over an existing frame. It can convey a sense of grandeur.
Be adaptable.
A large fridge, a double sink, or a king-sized bed are among the typical home renovation planners. Our advice is to be smart when choosing these details. Sometimes these priorities are not must-haves. For instance, a small fridge can sometimes be the better choice because it can provide more storage space to store other items.
Painting
Painting the walls, a color you like can dramatically improve the appearance of your home at a lower cost.
Work with a designer or tradesperson.
Condo renovations are non-identical home renovations due to the strict rules of condo boards. So, home repair contractors can help you coordinate many deliveries and avoid the inconvenience of needing to book the elevator.
Furthermore, they can settle your project without error and complete it as quickly as possible.
Lastly
If you are looking for home renovation services, contact the ConrimedC team. For more information about our service areas, please click on the highlighted words.