The basement is the most versatile room in your house. You can use it for many purposes based on your unique needs. For instance, you can transform your basement into a game room, extra bedroom, study room, home office, kitchen, lounge, home cinema, etc.
Remember, access to the basement is as important as the way you transform it. We decided to compile this blog to help you learn how to improve your basement door entrance.
Some of the best basement entrance door ideas
Farmhouse design with shiplap and wood boards
Remember, wood cannot last for a long time, so you should cover it with water and weather-resistant paint.
We advise you to paint your basement door black to make the decoration more harmonious.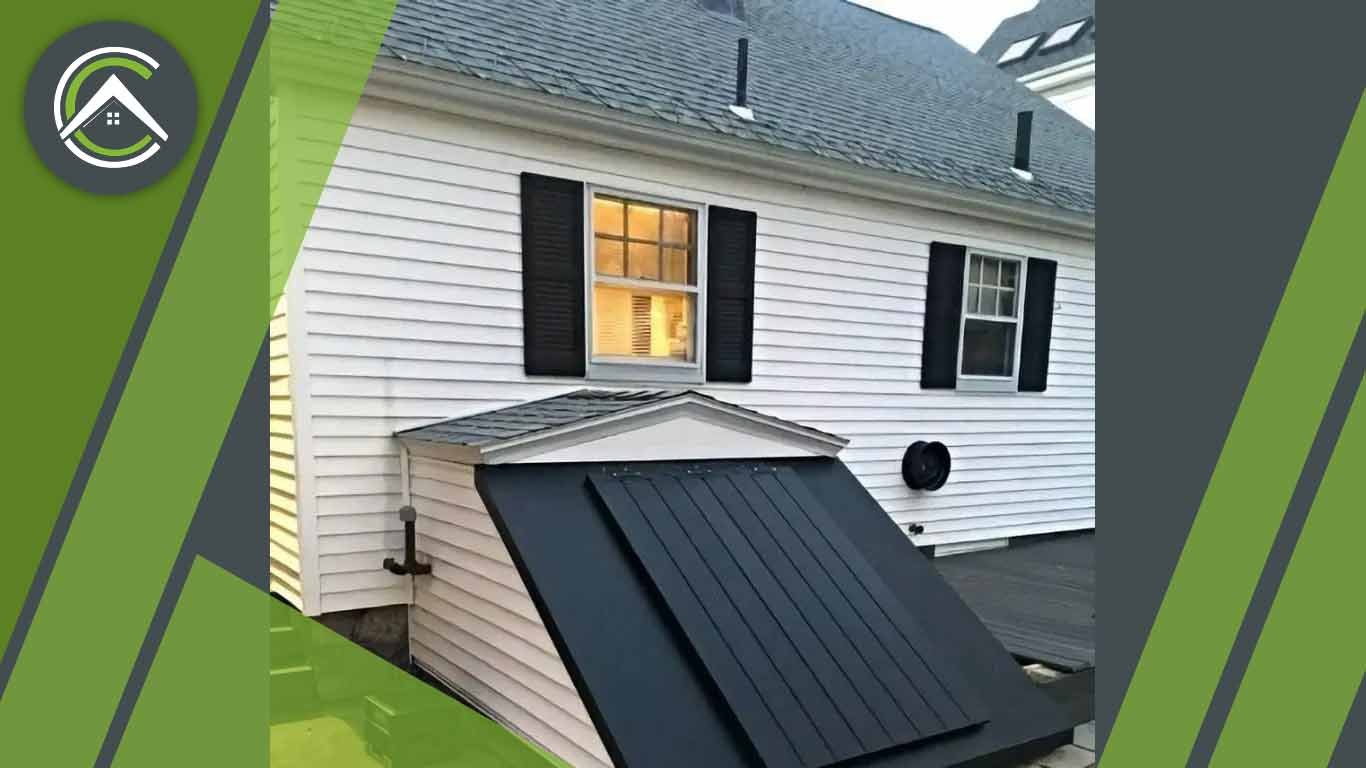 Metallic pastel basement bulkhead door
A steel cellar or bulkhead door can be unappealing, particularly if it is full of peeling paint and scratches. Thus, redecorating it with new colors and themes can be an excellent idea. We recommend you go with pastel-colored paints; it makes it more beautiful.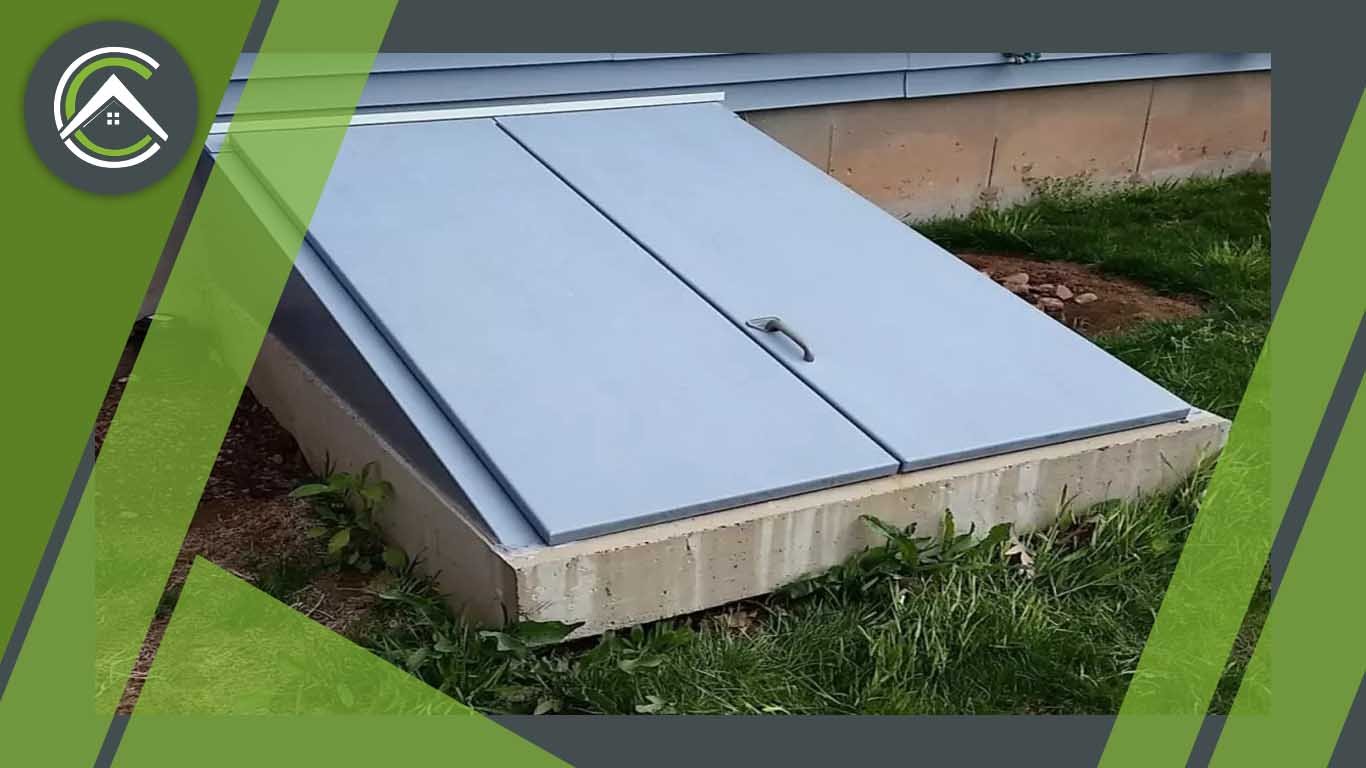 Outside basement entrance cover
Unfortunately, protection from exterior basement entrances is often neglected in many houses. Setting up an additional roof over the entrance to protect it from rain and snow is a brilliant idea.
Always give your basement access door proper protection so that its paint does not peel off due to weather conditions.
The full-length glass door gets more natural sunlight.
One of the most effective strategies to get more natural light and create an elegant, luxurious basement is to install a full-length glass door.
This strategy provides more natural light and makes your room brighter and more spacious. Furthermore, installing a glass door for the basement door entrance elevates the luxury and cost of your property.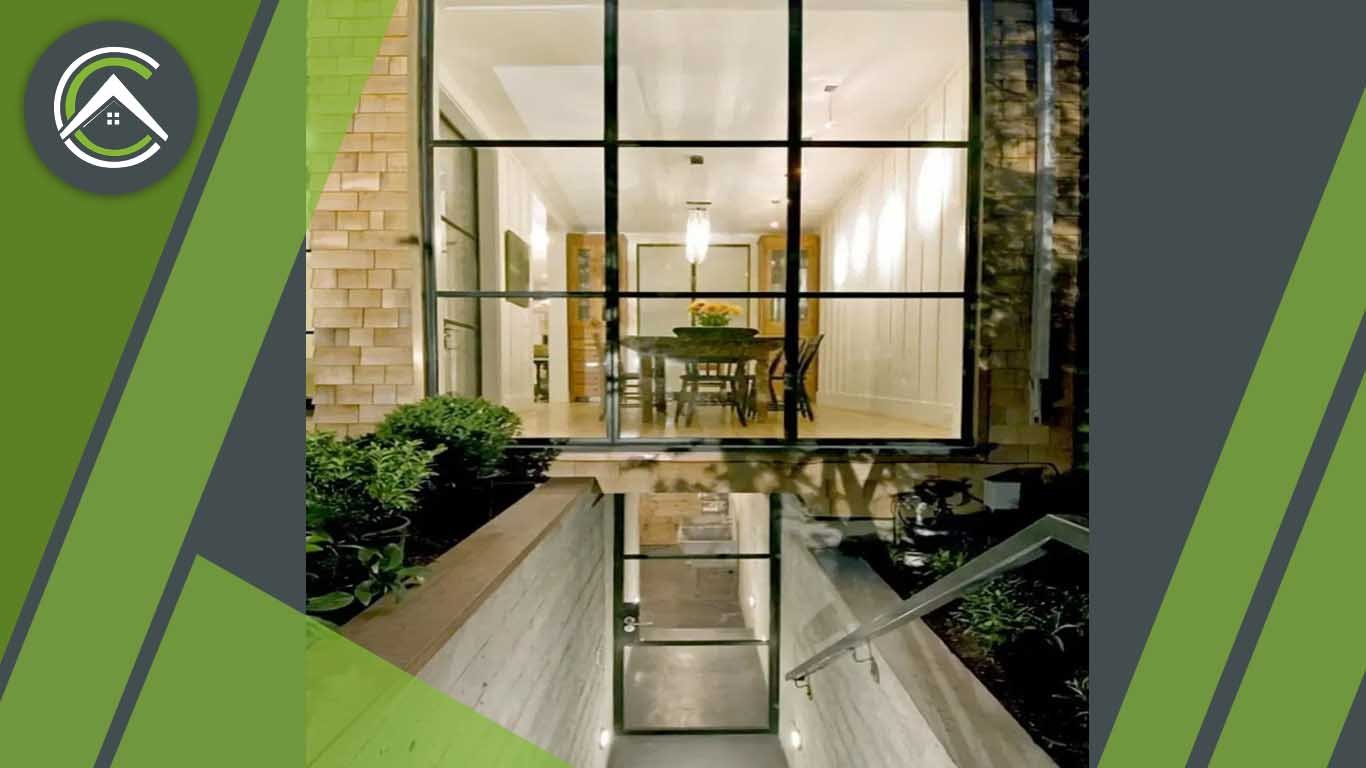 Basement side door entrance
Another idea for the cellar door entrance is to use simple sliding doors. This door type gains numerous benefits, like providing more natural light.
Egress Door for exterior basement door entrance
Egress doors are the perfect choice for the entrance basement door because:
It made it simple for occupants to enter and exit.
Offering an emergency exit in case of fire and providing ample spaces to save individuals and any portable belongings.
Providing direct access from the backyard
The benefits of a basement egress door
Efficient remodeling
Basement renovation and transforming it into a more functional room (like a gym room, home office, etc.) is a great way to boost the value of your home.
Installing an egress door for your renovated basement is always a laudable approach because it provides impressive entry and exit for its occupants.
Moreover, during the renovation process, a basement contractor can easily move materials like plywood, drywall, lumber, etc., so that the main floor does not get dirtied up or damaged during the renovation process. Even better, bringing furniture into the room is easier via the egress door.
Enhance security.
Providing maximum safety is always our priority, especially in the basement.
In this way, the egress door can be critical for safety features since it provides an escape route in case of an emergency like fire or flooding. Moreover, it makes it easier to bring portable things through it.
More convenience
Egress doors provide convenient access to the basement and rapidly enter and exit, meaning you do not need to go through the main door to get into your basement.
Provide more natural light.
Usually, many buried basements are gloomy with minimal natural light, meaning you have to pay more for electrical bills since you need more LED lights, fluorescent tubes, or incandescent bulbs to bring light into your home. It also lets you enjoy the warmth and illumination that find their way into your room.
Selecting an egress door is the best choice for the exterior basement door entrance because it'll solve this issue beautifully.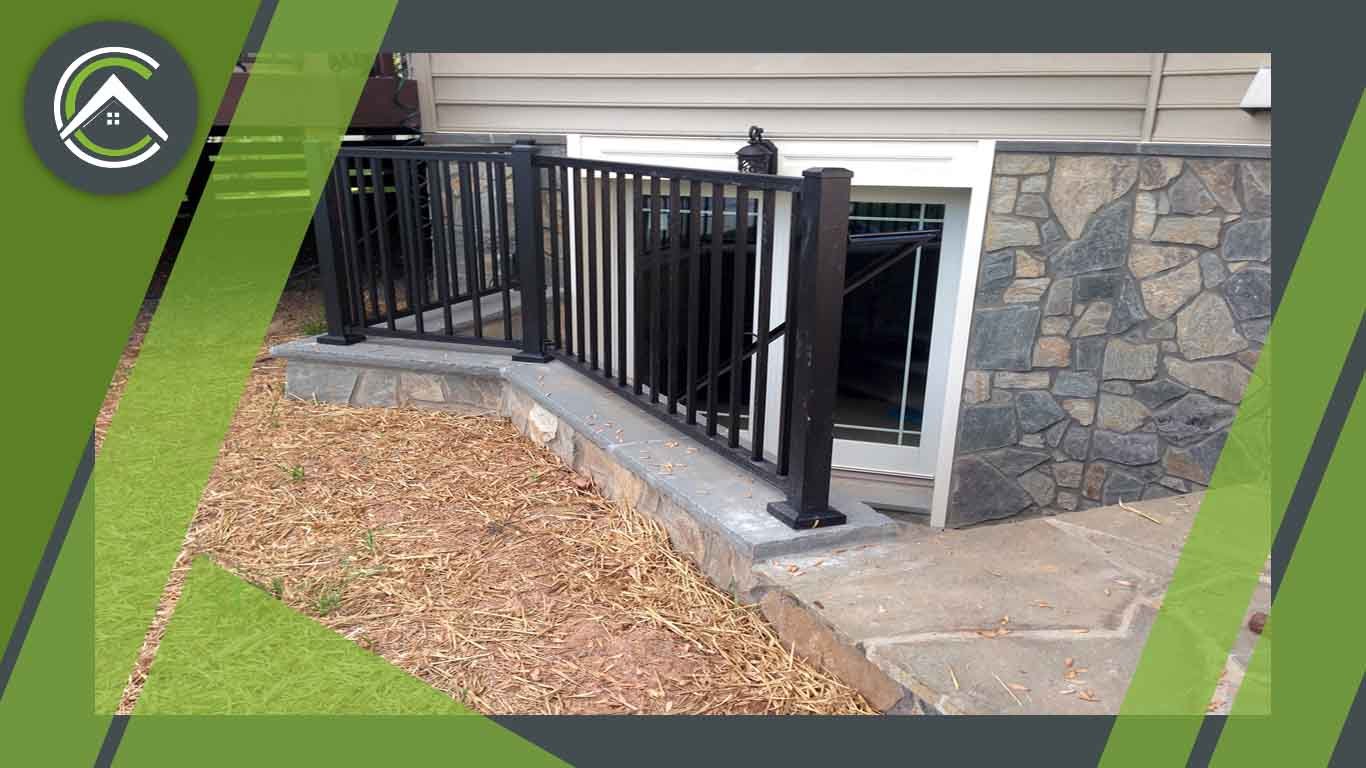 How to build an exterior basement entrance?
Below, we are going to talk through the process of making an exterior basement door entrance.
Planning
First, you will need a draft for your basement door entrance to pick the ideal spot.
Your blueprint should be drawn in a way that provides uninterrupted access to the basement and leads to a flat, open area.
Additionally, choose a location where the finished egress door won't interfere with any upcoming patio or deck development.
Obtain basement entrance door permit.
Any home renovation usually needs permission before commencing. These include structural development, noise, and public safety permits.
Before building an exterior basement entrance, contact your local administrative office to fill out the necessary applications for these permits.
For quotes, speak with contractors.
After getting permission from the local administration, shortlist a few contractors to work on your project. We advise you to choose an experienced contractor close to your home.
Remember, to choose a contractor who can provide a full-basement entrance development, you will need to hire one who has enough experience to work with basement doors, windows, waterproofing, and other fields related to the basement renovation process.
Lastly, ask for the price at each stage to ensure the renovation stays within your budget.
Go about your project.
Set a deadline with the contractor, and then go about your project.
Remember, using some heavy machinery like an excavator to dig into the side of your home is normal. Also, if you want to transport dirt away, you will have to pay an additional charge. Hiring a landscaper to distribute the dirt around your compound in a beneficial way is a fascinating idea.
Final words
Developing the basement door can dramatically enhance the value of your home and boost your domestic satisfaction.
If you are seeking professional basement entrance door construction, the confirmedC team is the one you've always looked for. We will also take the legal regulations into account. The only thing you should do is stand back, follow the tips, and ensure a satisfactory result.