The interior basement door is one of the most vital components of any house; it's essential to improve both the space's functionality and aesthetic appeal. Fortunately, there are many choices available on the market that may satisfy all preferences and requirements, choices that can make your place a chic and inviting environment.
The most important thing is to pick a door that suits your demands, taste, and budget, regardless of whether you prefer a conventional hatch door, a modern glass door, or a rustic sliding barn door. We'll go over the various alternatives available in this guide and offer original suggestions for spiffing up and securing your basement.
Interior Basement Door Options and Ideas
The basement can be easily accessed while also being kept private and secure by using an interior basement door to divide the basement space from the rest of the house. There are several possibilities for basement doors, each with its own distinct characteristics and advantages, such as interior basement hatch doors, modern glass doors, rustic barn doors, and more.
For instance, an interior door with glass allows natural light to enter, making the room brighter and more inviting. Using tempered glass is a wise suggestion because it may make the area safer and more durable.
Another option that can give your basement a beautiful, rustic feel is a sliding barn door. By sliding open instead of swinging, these doors contribute significantly to space conservation, which is one of their greatest advantages.
Another sturdy and practical choice for giving your basement easy access while keeping it separate from the rest of the house is traditional hatch doors. Since they may be put flush with the floor to conserve space, we highly recommend them for people who have a tiny basement with limited space.
Overall, before selecting a certain solution, take into account your preferences, the design of your basement, your needs, and, most significantly, your budget.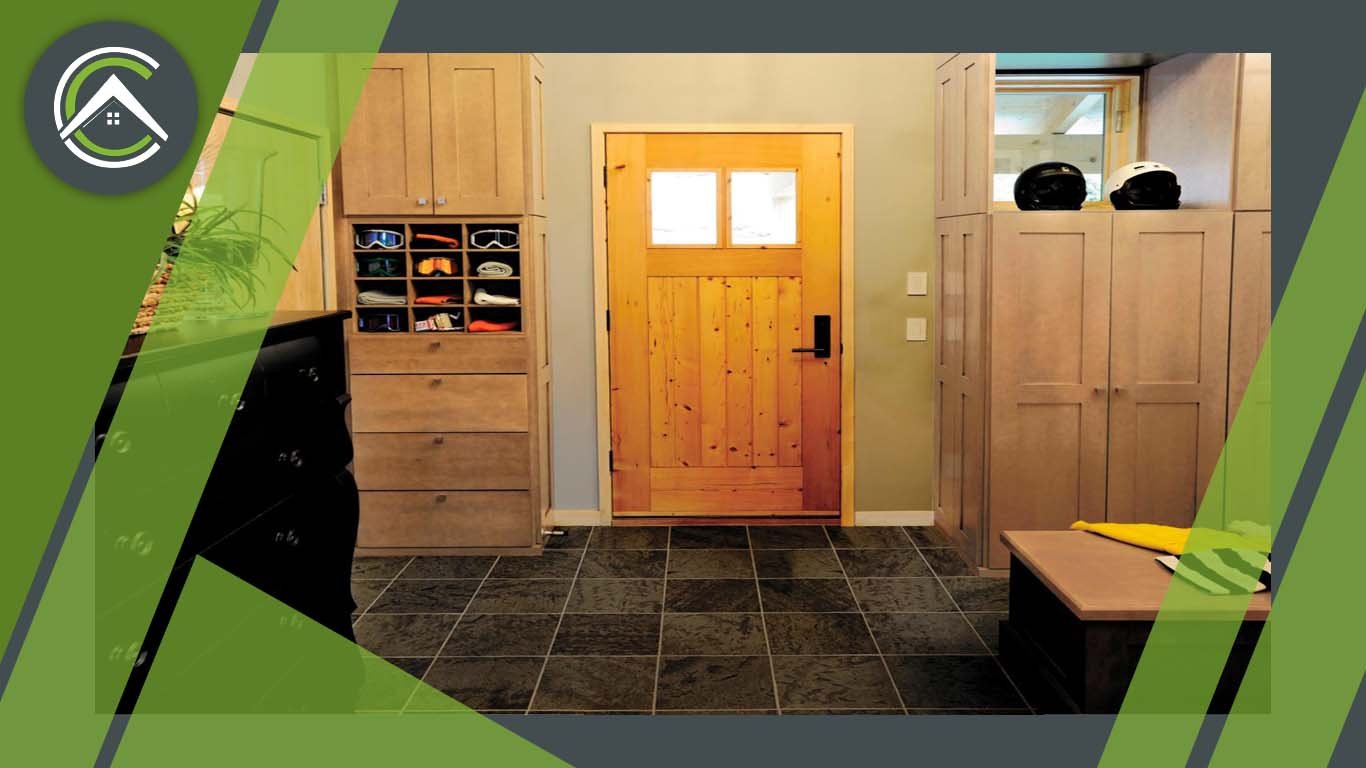 An interior basement entrance is a crucial component of any house that may make it both aesthetically beautiful and useful. Fortunately, many interior basement entrance design ideas may turn your place into a warm and fashionable location.
To create a distinctive aesthetic that suits your tastes, one creative concept is to use various materials, colors, and textures. Use multi-functional furniture, such as a bench with built-in storage or a beautiful wall shelf, to maximize storage space and add visual appeal to the entrance if your have small basement.
Additionally, don't undervalue the role that lighting has in establishing a friendly ambiance in your space. Try to use both natural and artificial lighting to make the place bright and inviting.
The third suggestion is to include natural components (for example, plants, artwork, or accent items) in your design to improve the overall appearance.
Our final piece of advice is to strive to incorporate components that accurately reflect your personal style.
Insulating the interior basement walls is the best way to make your basement more comfortable and energy-efficient. After using insulation and applying the vapor barrier (to prevent moisture from seeping into the walls), it's time to consider wall coverings. Wall coverings are a type of product used to create a finished and polished look. Depending on your needs and preferences, they can be applied to exterior facades or interior spaces.
There are many types of wall coverings on the market, but marble, ceramic, and micro-cement are just the most popular ones. Among these options, micro-cement is the one that can meet all requirements; it's thin, so it adheres to the walls without the need for extra building work. It's also compatible with the most common wall coverings, like plasterboard, plaster, marble, and tiles.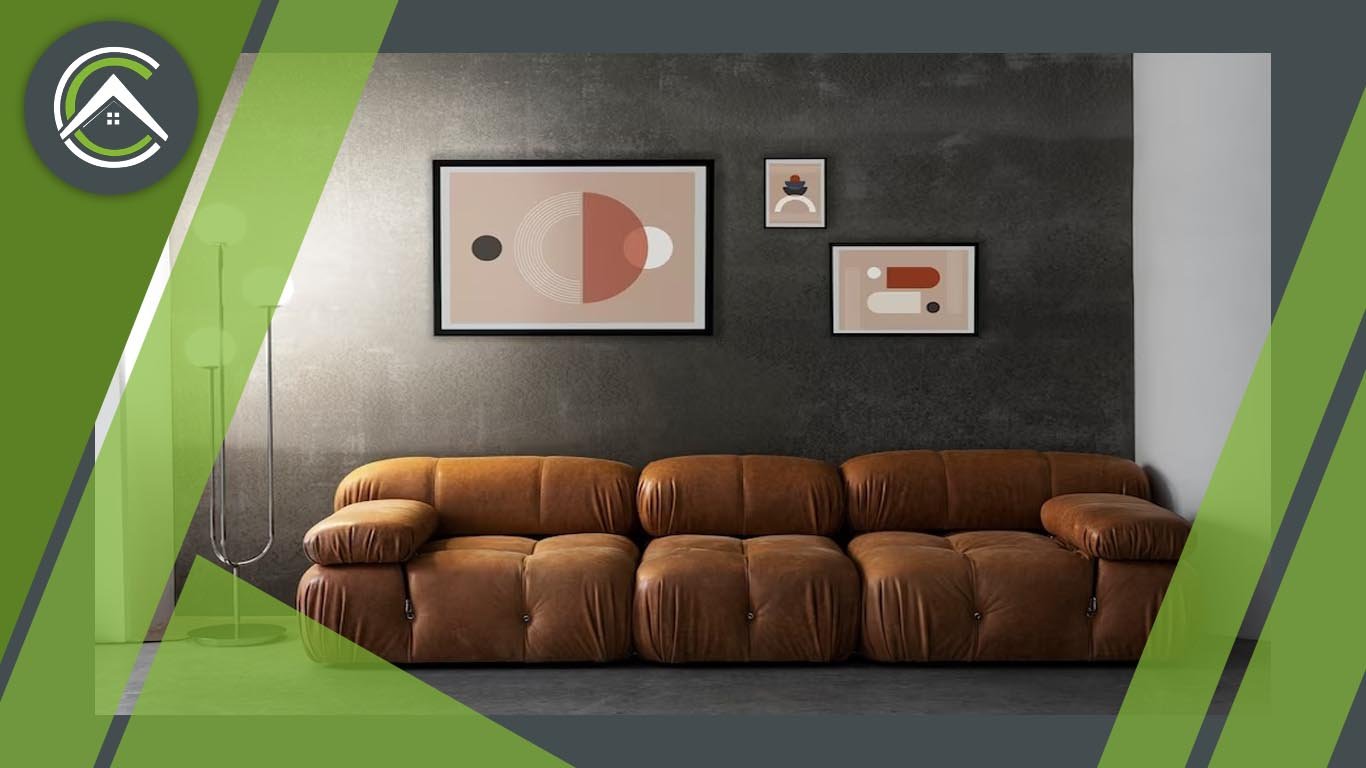 Interior Basement Door Security and Lock Options
Luckily, there are different door locks, such as smart locks and conventional deadbolts. Deadbolt locks are durable, strong, and offer a high level of security, but you'll need to ask a professional to install them. Smart locks are another popular option that makes use of cutting-edge technology to lock or unlock the door using a smartphone app. Although it's costlier than other options, it's a more convenient solution.
When you're looking for an interior basement door lock, consider these points:
The material of the basement door: Before choosing a lock, consider whether the lock is compatible with the door. For example, deadbolt locks are compatible with wood doors but do not match well with plastic or thinner materials.
The lock material: The lock material defines its strength. Remember, for the exterior basement door, you'll need a high-quality lock that is made from metal. While for the interior basement door lock, a heavy-duty option can't be a good option but you still need a lock with high durability.
Ease of Installation: Choosing a lock with an intricate installation isn't a wise move. Try to choose one that you can install easily.
Cost: The cost of the lock is the most significant factor you'll need to consider. Always choose the one that matches your budget.
What should we do to provide more security for our basement door?
Setting up a barricade
Upgrading the lock's strike plate
Installing a security camera
Investing in a door security bar
What should we do to provide more security for our walkout basement door?
Setting up the outside lights
Get a dog
Install a security camera
Investing in door security bar
FAQ
What type of door is best for the basement?
A steel or fiberglass door with weather stripping and a threshold to stop drafts and moisture is considered the best basement door. These materials work well in a damp and humid climate due to their durability, long-lasting, and resistance to moisture and temperature changes.
How to decorate a basement door?
You can use paint, wallpaper, or decals to add color or pattern to the internal basement door, among other alternatives, to beautify it. To make it stand out even more, you may also add a wreath or other decorative components. When choosing the decorating for your door, it's crucial to take in mind the overall design and decor of your basement.
How do I secure my basement door?
There are several steps you may take if you want to ensure the security of your interior basement door. These include strengthening the door frame and hinges, adding security bars or grilles as an additional layer of protection, installing a security camera, and setting up a deadbolt lock or latch guard to prevent the door from being kicked in. To prevent breezes and moisture, choose a door made of durable materials like steel and seal any gaps or fractures.
Final words
It's important to take durability, utility, and aesthetics into account when choosing an interior basement door. If you require professional installation services, you can contact us at ConfirmdC for the perfect solution that meets your needs. You can rely on us to offer you the best solution that will not only enhance the appearance of your space but also improve its functionality.