A spa-like bathroom that you can relax in despite the chaotic world outside is a dream bathroom for almost all homeowners. The good news is that you can have a master bathroom remodel like a spa retreat within a reasonable budget. Keep reading to find out how you can create your dream bathroom.
Master bathroom remodel ideas 2022
Combination of natural and spa-like surfaces
The biggest trend for bathroom remodel ideas for 2022 is to emphasize organic materials, serene, smooth surfaces, and understated design. The combination of large slabs of monochromatic stone, matte black fixtures, glossy tile accents, and light oak wood surfaces will create a little drama without compromising harmony.
Organic Style
One of the other ideas for the master bath redesign is to emphasize earthy hues, natural materials, and plenty of plants as an organic style for the bathroom. In other words, every element that embraces a connection to nature will be highly prominent in trendy bath design. You can also increase your natural light by installing a skylight window and using more watery blue colors.
Modern Influences
Based on the opinions of most expert kitchen and bathroom designers, modern accents will be prevalent in 2022, regardless of overall bathroom design. Cleaning the modern-style bathroom is easy, and it also looks uncluttered thanks to the minimal lines of more contemporary design.
For this goal, you can add modern light fixtures to create a dynamic element of surprise.
Touchless faucets and updated sinks.
When it comes to master bathroom remodels, upgrading the faucets and sinks is the most popular. These days, property owners seek to increase the space's functionality while also making it more appealing, inviting, and stylish. Moreover, installing a touchless fixture has a great role in making the space more hygienic.
Use a thick countertop
We highly recommend you use thick countertops like marble when you have a plan for a master bathroom remodel. Thicker countertops make a vanity look more impressive and give it a high-end appearance. The marble countertop, especially with intricate veining, is a really pop-up option. If you are looking for a budget-friendly item, colored quartzite can be a great choice.
Updated master bathrooms by using curved lines
Warm neutrals and natural finishes are all trendy style ideas for bathroom remodels in 2022. However, you can make your space vivid by concentrating on details, such as curved lines that feel like they wrap you in a warm hug after the passing of a hard day. The curve can be used in architecture like cabinets, arched ceilings, doorways, and windows, or even in fabrics and tile design as a large pattern.
Other Master Bathroom Renovation Ideas You may want to Steal
Install a fan timer switcher.
One of the greatest ideas for the master bathroom remodel is to use fan timer switches instead of the typical on/off switches. The fan is turned on with a single push of a button, and then, after a specific time, it turns off automatically. Thanks to an in-line ventilation fan that is remotely mounted away from the bathroom (like installed in the attic), the noise of the motor will not be heard inside the bathroom, so bathroom fans are virtually silent.
For additional storage space, use floating shelves.
One tricky way for the tiny master bathroom remodel is to figure out the floating shelves instead of cabinets to provide more storage for items like towels. They are functional, and everything in them is easy to grab.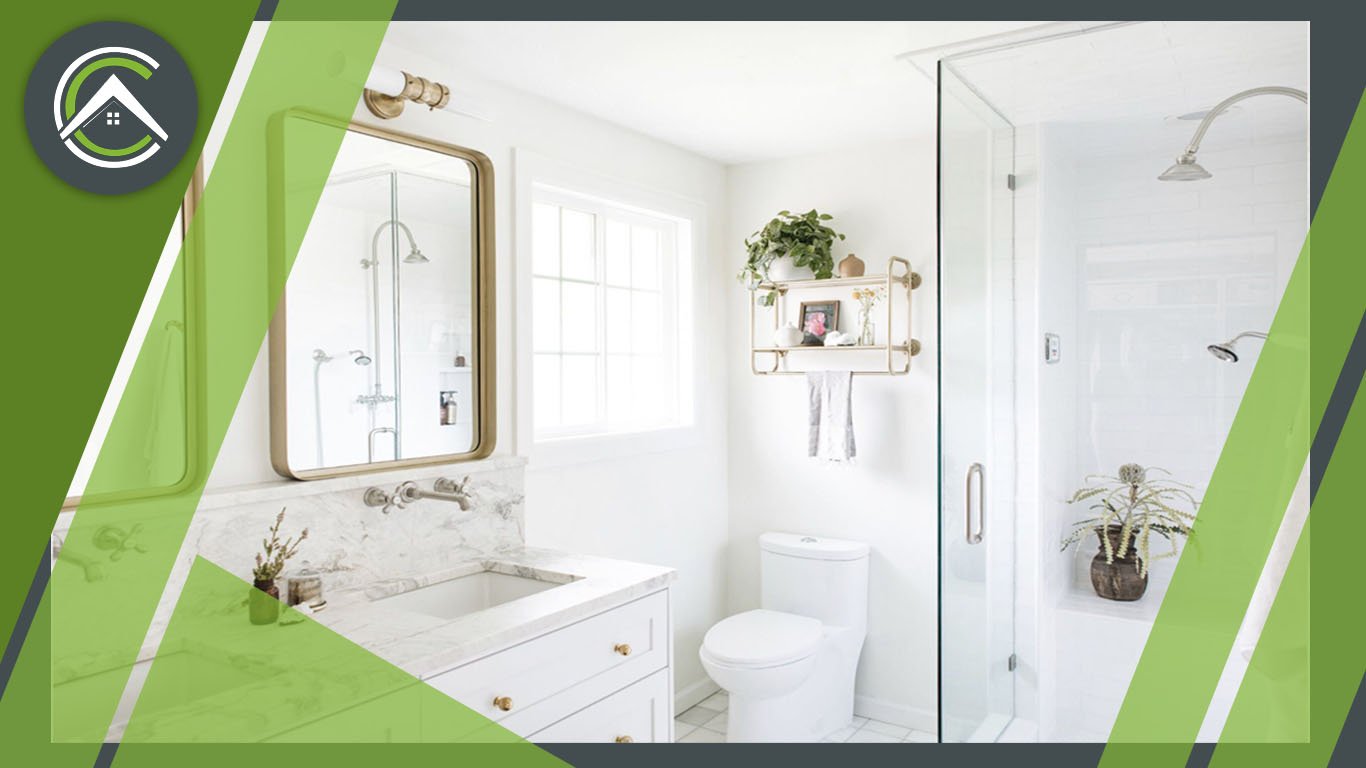 Apply tiles to the wall.
Consider tiling the focal wall (the wall behind the bathtub or vanity) to add some personal style and have a different vibe.
If you are looking for a budget-friendly option, think of bathroom wallpaper that makes a similar impact.
Heated toilet seat.
You may think installing a heated toilet seat is only suitable for a luxury master bathroom, but it is a pretty inexpensive and awesome feature that can be used in every bathroom.
The advanced preparation is required because the heated seat must be plugged into an outlet on the toilet wall. And, as mentioned earlier, buying a toilet seat is not expensive at all; it's less than $100 more than typical seats.
Heated tile floors
Another extra idea for the master bathroom remodel is to use heated tile floors. They are a great choice, especially during the cold months, and can be fitted to every bathroom shape and style.
The custom-made mat can be measured based on the exact footprint of your bathroom. However, if you have a typical rectangular-shaped bathroom, you can save quite a bit of money by using the standard-size mat.
FAQ
How much will the bathroom renovation cost be estimated?
The master bathroom remodel cost for most property owners will be about $7,785 to $19,338. However, the size of your bathroom will affect this price. Updating the essential items in a small to medium-sized bathroom will cost around $4,587 to $9,174, and for larger baths, you will need to spend at least $17,000.
How much does remodeling a shower cost?
Generally, the cost of a master shower remodel ranges from $2,300 to $8,600. However, with shower kits and one-piece prefabs, you may occasionally finish projects for less money. Shower kits are made of prefabricated components that arrive separately but are designed to come together quickly with the plumber's assistance.
Is a master bathroom remodel worth it?
Typically, more than enough money is made back on a home's resale by remodeling the bathroom. A reliable source states that the majority of homeowners can anticipate a 60% return on investment when selling their homes after a bathroom remodel.
Remember, when it comes to bathroom renovation, the biggest elements that affect a home's value include modernizing fixtures, making a space more functional, and updating worn-out items.
And Finally,
If you are looking for a professional and skilled team to complete a bathroom makeover, the ComfirmedContracting Crop Team is the place that can meet all your needs and standards. If you have any questions in the field of master bathroom remodeling, contact us so that our experts can provide you with the best guidance.