Small Basement Renovation Ideas-A Comprehensive Guide
 A small basement renovation is a great way to add value to your home and turn an unusable space into a functional one. An unfinished basement gives you the area to store unwanted goods, however, it is not as functional as a finished basement.
Below, we will show you how you can renovate your space step-by-step.
Step 1-Determine How You Will Use the Area.
Determine your plan for how you want to use the space before beginning the small basement renovation. Your dream can help you decide everything from flooring to wall color, ceiling, etc.
Here is some good advice: 
An open design is an incredible idea if your purpose of home remodeling is to increase its value. 

If you want a long-term stay in your home, design your basement according to your needs. 
Step 2-Plan Your Budget for the Small Basement Renovation
Before starting a small home renovation, you need an exact idea of how much you want to spend on your project. This idea will help you choose the proper materials, finishes, and shapes. 
Generally, the average cost to finish a basement is about $25 to $50 per square foot. However, the final price highly depends on many factors, like building a bathroom or kitchen that needs to spend some dollars on plumbing, a home gym that needs to spend on exercise equipment, etc.
Step 3-Optimize your space.
Before starting your renovation, you should clear the space of all items that currently occupy your area. Additionally, cleaning the space in advance will make more room for experts as they come to give their estimations and recommendations for your basement renovation.
Step 4-Test the moisture level
You may not worry about dampness when using your basement as a storage space. But when it comes to small basement renovations, the amount of moisture will matter because trapped moisture results in mildew or mold growth. 
To test the level of moisture, you can use the following:
A calcium chloride test: 

Typically, use calcium chloride three times for every 1000 square feet of flooring.

A relative humidity test: 

For this test, you will need to hire a professional to 

drill directly into the concrete slab to test the level of humidity in the whole of your basement floor. We advise you to do a complete inspection before the restoration process. This examination ensures you there are no unwanted cracks or crevices that can absorb excess moisture.
What occurs in the case of a high level of humidity when going through a small basement renovation?
Generally, the level of humidity in the whole of your home should be 50% or less. If the humidity level is at 80%, the risk of mildew or mold growth will significantly increase. On this occasion, follow these recommendations:
Identify the moisture's source

Consider a dehumidifier installation.

Use hard flooring instead of carpet.

Keep excellent air circulation throughout the year to help stave off excess dampness.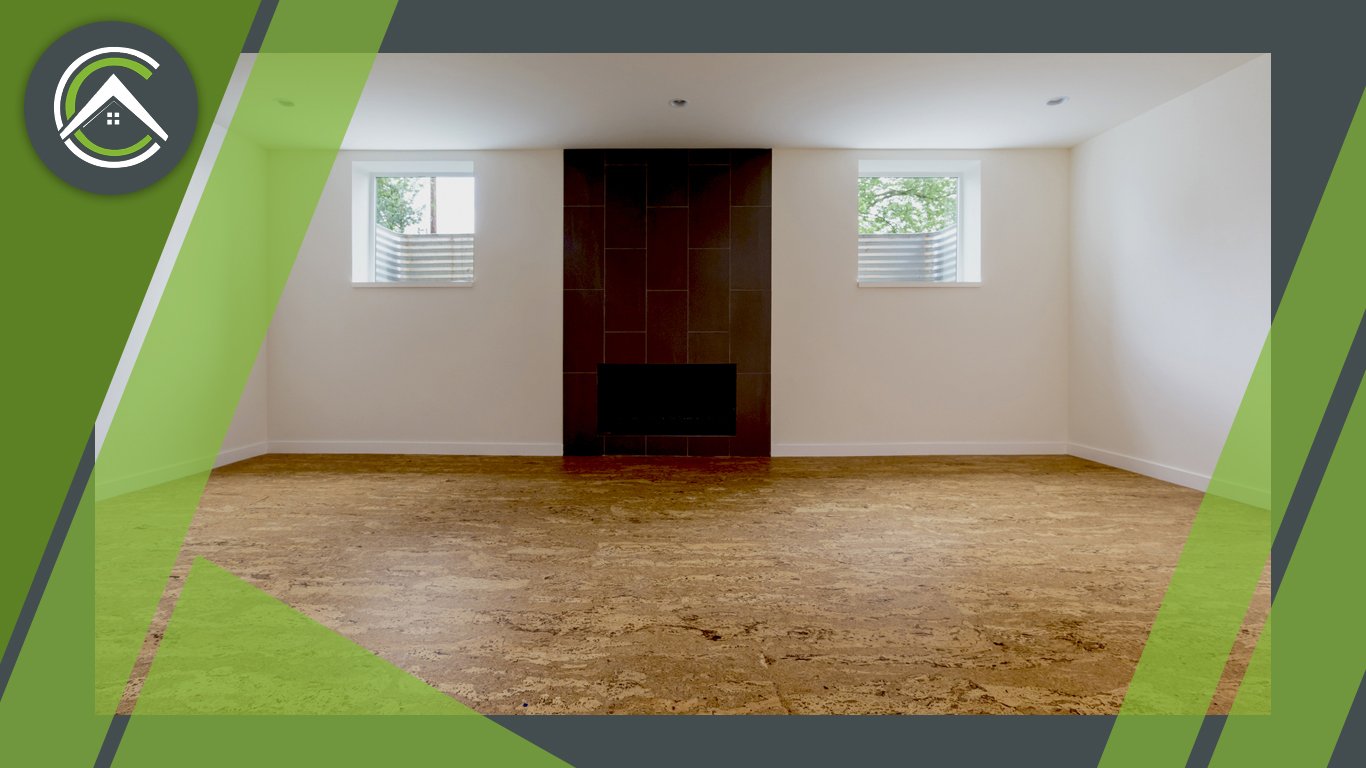 Step 5-Local Codes and Regulations Research
Before diving into a small basement renovation, take some time to research local codes and regulations. You may even need to apply for building permits from your local city planning department.
Please note that these two usual rules protect you from heavy fines and other problems down the road:
Exits are critical if you want to put a bedroom in your basement. Please note that some cities need at least two exits from any given space.

Make sure you know your basement ceiling's height because it will determine whether or not you are eligible to renovate your basement. 
Step 6- Install Basement Insulation
When it comes to small basement renovations, one of the critical steps is to install insulation to increase the comfort level and protect your energy bill.
For this purpose, you can use the following:
Foam board

: The thickness of this material should be between two and four inches. Your local rules and restrictions, as well as your climate, will determine the exact thickness.

Spray Foam

: Use spray foam to fill all cracks and crevices. This valuable material is expensive because it stops mold and mildew growth and prevents moisture from entering the room.

Foam and fiberglass insulation

: When using a foam board with fiberglass, the foam board will be installed directly against the concrete or block walls. Fiberglass insulation is then placed between the studs as you frame the wall. This option is less expensive. However, you are not allowed to use it if you deal with lots of moisture in your basement.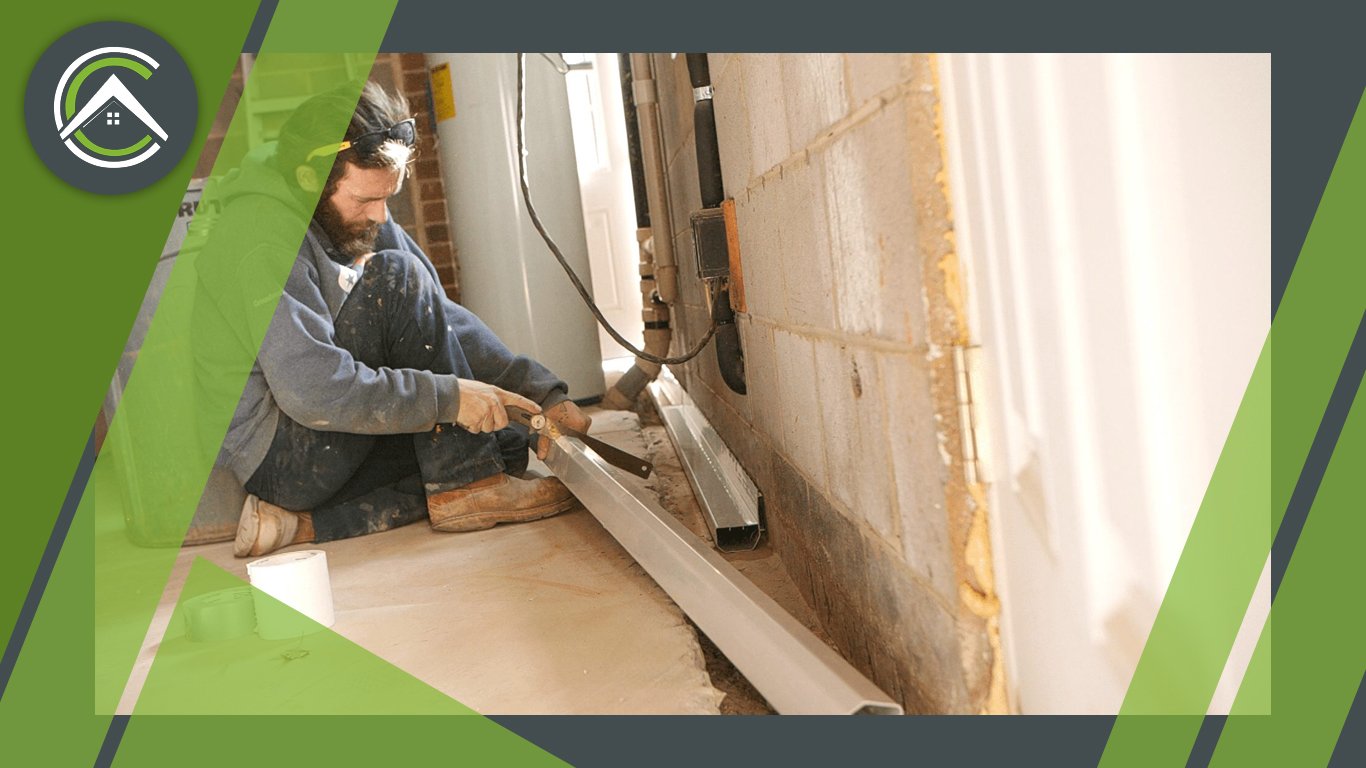 Step 7-Maintain the plumbing and electrical systems 
Before diving into a small basement renovation, you need to take a map of the room and know the place of electrical systems and plumbing. For this purpose, you need to hire a qualified plumber and electrician to ensure all these components are up to code. Please note that in some cities, you may need a specific qualification to operate directly with plumbing and electricity. 
Step 8-Put and Frame Together Any Extra Walls
If you plan to create two or more bedrooms in your basement, add some rooms, or put dividers between specific areas, you will need to install the exterior walls.
You can hang your drywall sheet after wall frames, horizontally or vertically. However, in most homes, horizontal drywall will reduce the number of seams and make assembly simpler. 
Step 9-Painting
The other step in the small basement renovation is to use some coats of paint and primers on the walls. Utilizing waterproof primer keeps your walls clean and dry. After that, add two coats of paint.
Use washable paint if you want to use your basement as a place for your kids or other family members.
To avoid spilling paint on the flooring, paint your room before installing the floor.
Step 10-Install flooring
In small basement renovations, the basement flooring is crucial because of its huge impact on the entire space's appearance. We advise you not to use the carpet because there is always a high risk of mold and mildew growth in the case of flooding or leaking.

If you still insist on using carpet, it is better to choose carpet tile because their pull-up and dry-out process are simple, and you can change them separately when necessary. 
Also, it is better not to use hardwoods because they can become a thriving source of mold and mildew. Moreover, hardwoods will degrade over time in the presence of high moisture. 
We recommend using floor tiles (with built-in vapor barriers) and floating floors (like laminate, sheet vinyl, or cork) rather than wood or carpet for your basement. 
Epoxy sealant over your concrete floor is the other considerable method due to its high resistance against water damage and its ability to prevent the attraction of bacteria and germs.  
Lastly, no matter the type of flooring you choose, ensure that it is water-resistant and waterproof. 
Step 11- Ceiling Installation
We advise finishing the ceiling because it causes a better space appearance. Remember to check your ceiling height before going through any installation process because a wrong decision might make your area look lower or smaller. 
Choosing drywall is always a good idea because it will make your space look more finished than paint alone.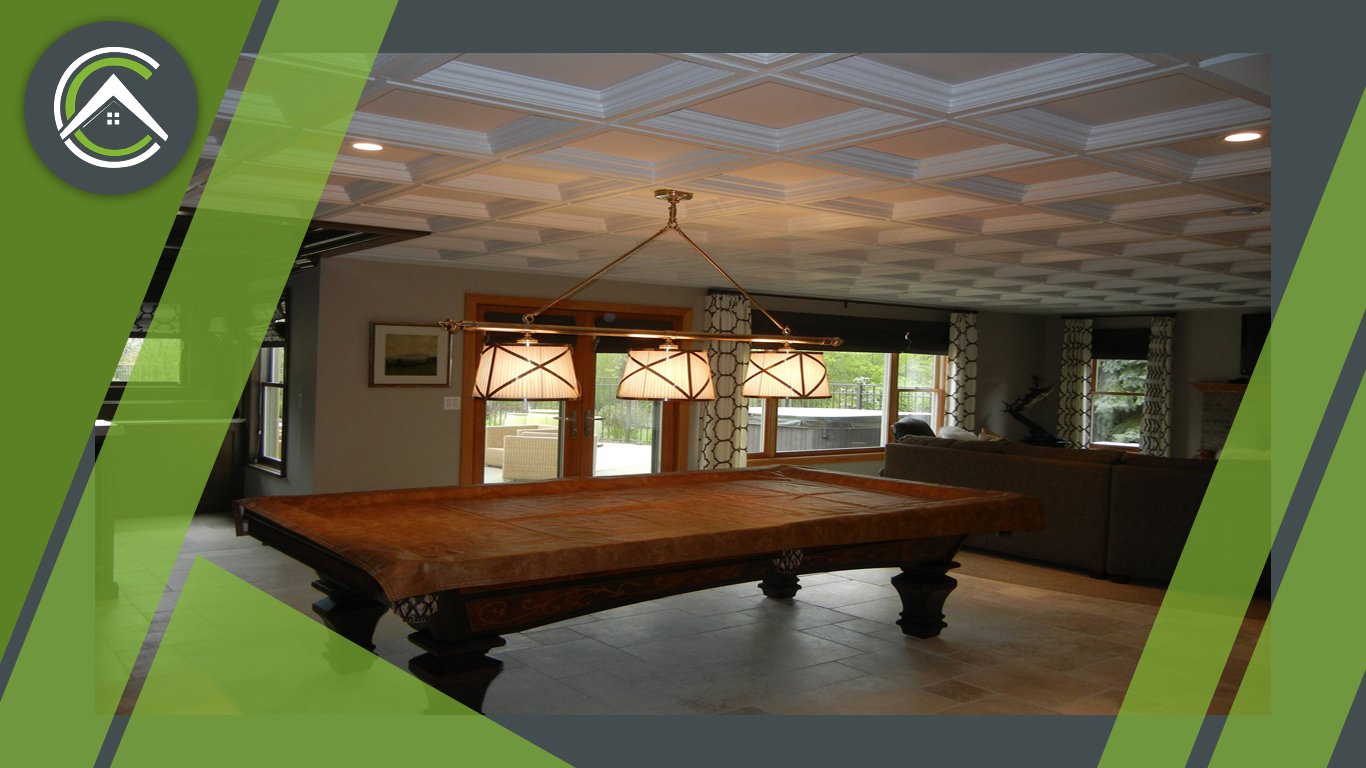 Step 12-Adding Details, Last Step in Small Basement Renovation
After basement framing and preparation, you will need to clean up the space and add some details to make your room look complete. For example, you can add game tables to your game room, put all necessary equipment in your home theater, etc. 
In addition, you can hang posts or pictures on walls or add curtains to transform the appearance of your basement from a storage space into a functional and unbelievable space for your home. 
Ask Professionals for Small Basement Renovation Projects
Are you looking for a small home renovation contractor that offers a reasonable price? Why not contact the ConfirmdC Team to benefit from its first-class service?
With hundreds of successful small home renovation projects, we assure you that by entrusting your project to us, you will not be far from your dream home, which is worth thousands of dollars more than the current price.