If the basement is finished, it can be turned into a multi-functional living space, like an extra bedroom or extra area for sports parties, holidays, movies, and more. You can even set up a home bar in your basement for entertainment purposes.
A finished basement has limitless potential that adds value to your home and provides lots of functional square footage for the whole family. However, all refinishing procedures should be cost-effective.
Here's a step-by-step guide to improving your basement on a tight budget.
Finished Basement Meaning
A finished basement is considered when the whole level is complete and insulated, like the living space upstairs. Generally speaking, it should have a complete electrical & HVAC system, plumbing, and easy access to stairs, finished walls, ceilings, floors, etc.
Keep in mind that there are a set of building codes defining what you need to do in your basement.  
Unfinished basements, on the other hand, refer to those with a lack of an HVAC system, plumbing, electricity, unfinished walls, floors, ceilings, etc. Remember, if some of these elements are completed (but not all), it is still considered an unfinished basement.
Remodeling a basement on a tight budget
Use a Stain or Paint the Concrete Floor
A common approach to a concrete floor is to add a floor covering like a tile, laminate, vinyl, etc.
If you want to be on a budget, leave the concrete floor exposed.
Moreover, exposing a concrete floor has some benefits, like the height between the floor and ceiling appears to be greater. Additionally, concrete is durable, easy to clean, and sturdy enough. Most importantly, concrete flooring quickly dries out and does not require throwing away any flooring materials in the case of flooding or minor water leaking.
For a more appealing view, you can stain concrete to look like wood. One gallon of solid or semi-transparent concrete stain can easily cover 400 to 500 sq. ft of floor. You can also use paint. We suggest Latex epoxy paint bonds for painting concrete; it reduces the possibility of chipping and flaking significantly.
Remember, before stain or painting the concrete, you must clean it of any dirt, oil, and rust.
Leave the Ceiling Uncovered and Use a Dark Color on It.
The uncovered ceiling shows random pipes, wires, and ducts running through the open joists, which is not an attractive sight at all. 
One of the best and most cost-effective finished basement ceiling ideas is to use drywall like the upper floors. The drywall ceiling cost is about $1 to $1.5 per sq. ft.
The problem is installing the ceiling drywall needs skill and experience. If you do not have any skill, the best cost-effective way is to leave the ceiling uncovered and paint it matte black or other dark colors. In this way, you should tack up a few dangling wires (or pipes) or ask a plumber to reroute one or two pipes (or do it yourself).
Finished Basement Stairs
Most of the time, the staircase is ignored during basement renovations. But it is the only area you can improve it with the least expensive.
We do not recommend uncovering the staircase because it is more prominent and in need of attention:
Add a carpet runner to boost their safety and appearance.

Paint the treads or stair risers.

Replace the old railing with a new one and with the style of art deco, industrial, or minimalist.

Change the shape of your staircase to a spiral form; this shape reduces the staircase's footprint.

Add a workspace, wet or dry bar, plant shelves, or a bookshelf to the unused triangle space under the stairs.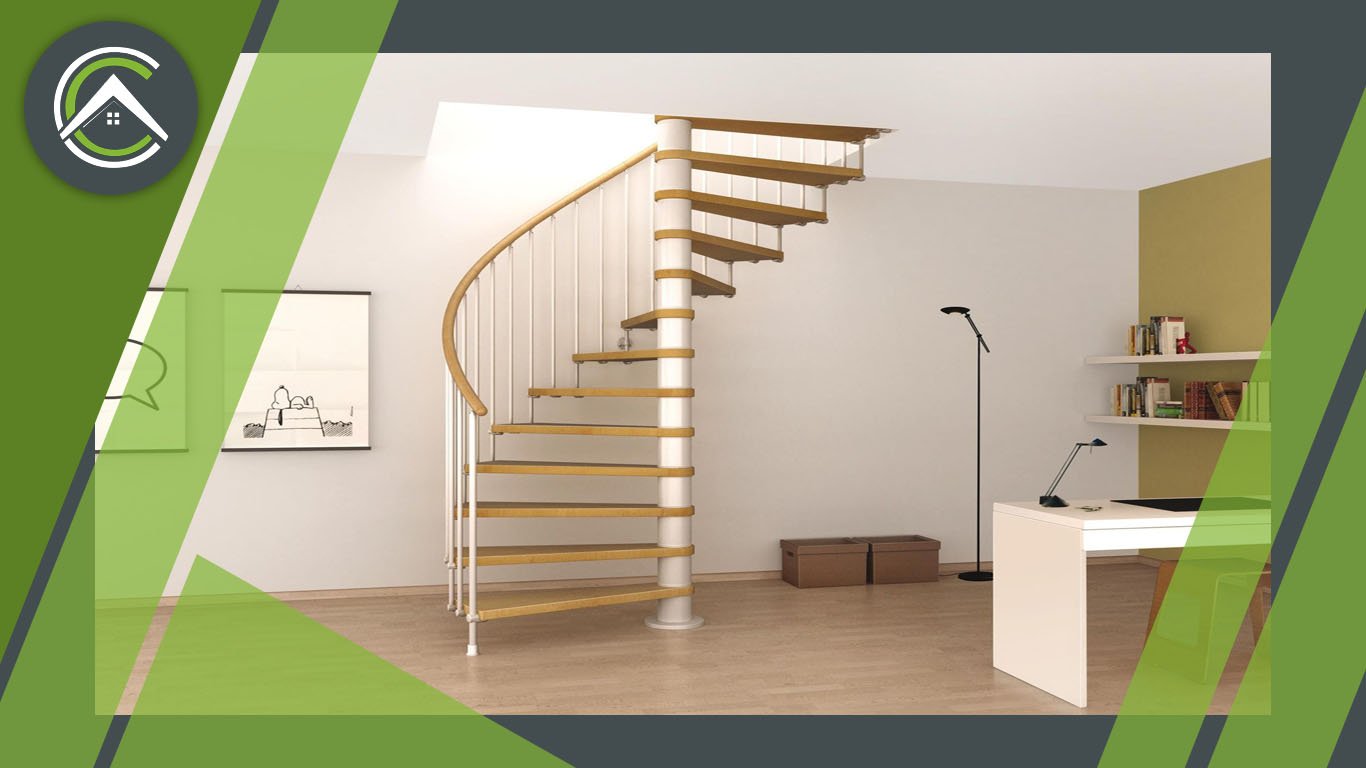 Use a Divider to Define a Basement Space
One of the ideal approaches to defining some space without floor-to-ceiling walls is to use privacy dividers:
Accordion dividers 

are easy to install, and their multiple panels fold open, letting them stand up straight without extra support.

Hanging solid dividers 

consist of resin, acrylic, or thin wood. They hang from the ceiling joists that slide to close or open.

A bookcase divider

 is the other cost-effective material used for a finished basement. It is placed against the wall and provides more privacy with more items placed on the shelf.

Shoji Screen

 is Rice paper in wood panels that offers privacy but filtered light to shine through.
Cost-effective finished basement flooring ideas
If you want to keep your basement floor warm and dry, waterproof, insulated subflooring can be a good option.
One of the least expensive ways to add a subfloor in the basement is to use foam insulation panels; their cost is only about $1 per sq. ft., which the half the price of conventional OSB-topped subfloor panels.
Finished vs. partially finished basement
A partially finished basement, known as a half-finished basement, is a livable space but does not look like other floors in the home. Though these basements will have walls, they might not have fixtures or time like the upstairs floors. Moreover, in these basements, the ceiling is usually exposed.
We usually use these basements as a recreation place for kids to play, and probably not use them as a place to live or stay.
Remember, if you want to purchase a home with a partially finished basement, you will need to pay a bit less cash to finish it because some of the work has already been completed. Although these basements are not complete, they are still a great place to put gym equipment.
One of the crucial things about a partially finished basement is the moisture level. Because the temperature is probably not controlled in these basements, moisture can be a real issue.
Overall, a partially finished basement is better than an unfinished basement.
The Requirement to Consider the Basement is Finished
There are a few things that need to be done to consider a basement is finished.
Heating and cooling systems
One of the main requirements for finishing a basement is having the proper heating and cooling system.
Many people avoid it in their basement because it is expensive, and its maintenance can be costly. Moreover, it can increase the electric bill dramatically.
Due to all, some people put in a smaller window AC or space heater. Though it can regulate the temperature, your basement is still considered unfinished.
Matching finishes
One of the discreet features of finishing a basement is that it should match the rest of the home.
Keep in mind if you want to purchase a basement that has the below features, it is considered an unfished basement:
An old remnant piece of carpet on the floor

Any area with exposed concrete or even plywood

Cinder block walls
Access to basement
We call the basement unfinished if you have to exit the home to get access to the basement.
A truly finished basement has interior and permanent stairs down to the basement from the inside of the home. They should be walls on either stair side with unexposed studs or pipes.
Finished basement with bar
The basement bar is an excellent addition to renovate the area and can provide you with a stunning space for entertaining friends and family. You can make your basement vibrant only with a few installations, renovations, and creativity.
Remember, budget is a big issue. The price will rise if you want a fully custom-finished basement bar with classy decor. However, you can save money by doing a DIY bar.
Some vibrant basement bar design ideas
Small and cost-effective homemade bar with unique shelves
If you want a small basement bar on a budget, you can think of a quality bookshelf with dark colors; it can create a masculine look. For a bar top, you can purchase or build a counter with wood and pair it with creative wall art, rugged decorations, and beautiful lighting to create a lovely custom bar.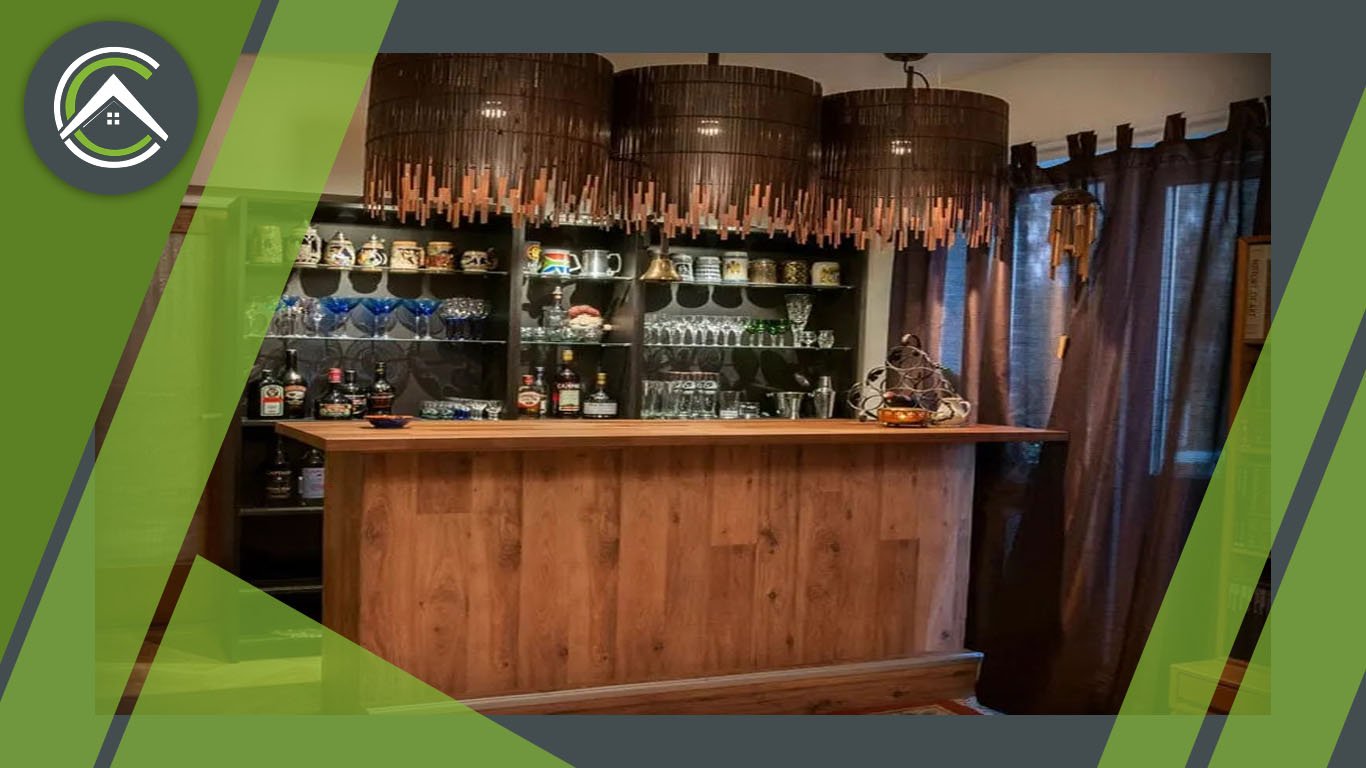 Create a cool, rustic bar decor with shelves and custom lighting.
A rustic bar design can be quite delightful. Pairing reclaimed wood with high-end lighting and a sleek stone bar can add a verve and sophisticated look to any space.
Stylish, storage, and classy bar front with traditional shelves
Installing diagonal shelving is a fantastic idea to display wine bottles stylishly while still being easy-accessible.
We suggest using cream-colored paint, dark wood, and a custom stone arch for a more elegant look.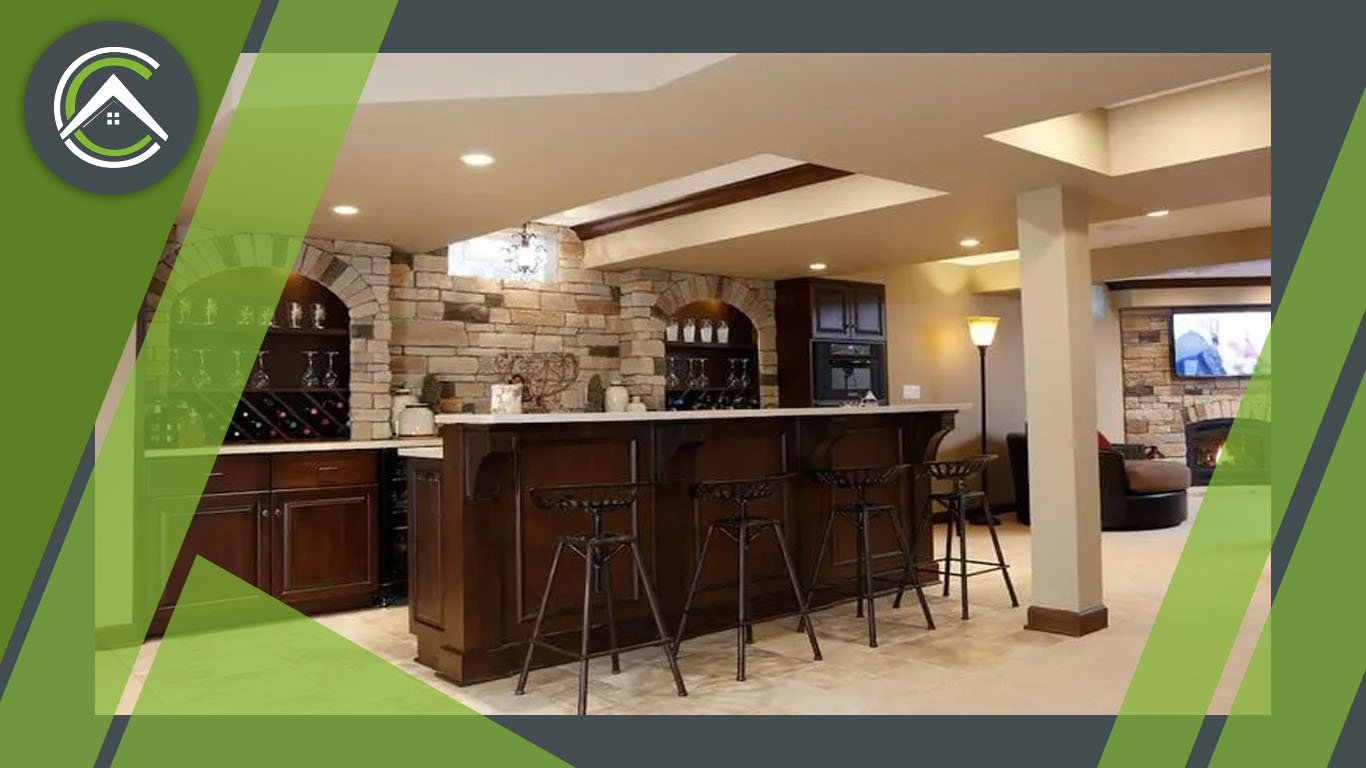 The bottom line
If you are looking for basement contractors to renovate your basement at the most reasonable price in Ontario, contact the ConfirmedC team. We ensure that your project will go error-free while perfectly meeting all local standards codes.